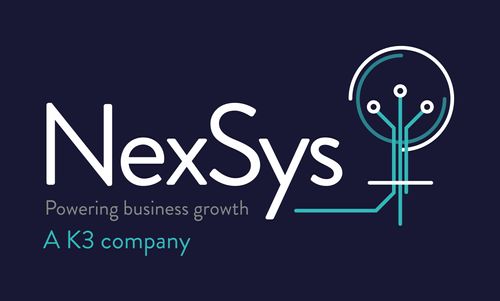 NexSys Solutions Limited
Stand: P71
| Industry 4.0 and digital transformation
| Software and IT
| Warehousing
| Smart Factory Expo
NexSys has 40+ years' experience of delivering innovative ERP+ solutions to manufacturers and distributors throughout the UK as an elite partner of SYSPRO. NexSys technologies provide organisations maximum visibility over business-critical information, enabling decisions to be made based on accurate, reliable insight. The company's mission is to work collaboratively with customers to provide solutions that enable agility, innovation and competitive edge.
While SYSPRO ERP sits at the heart of the NexSys portfolio, the company offers complementary technologies which deliver complete technology solutions, encompassing modern industry needs. This includes the company's DataSwitch product, a purpose-built systems integration and data manipulation tool that enables companies to become more efficient through automating processes.
As a K3 company, NexSys benefits from the strength and security of a global organisation and works closely with its sister businesses to deliver fully integrated solutions, which aid businesses across the supply chain. At the heart of its operations is a dedicated customer support team, project managers, consultants, developers and trainers, who work closely with customers to help them realise maximum ROI from their technology investment. NexSys has a rich heritage of delivering technology transformation projects.
Address
Baltimore House
Baltimore House, 50 Kansas Avenue
Salford
Manchester
M50 2GL
United Kingdom