24 Nov 2021
20K & 60K valves now in stock!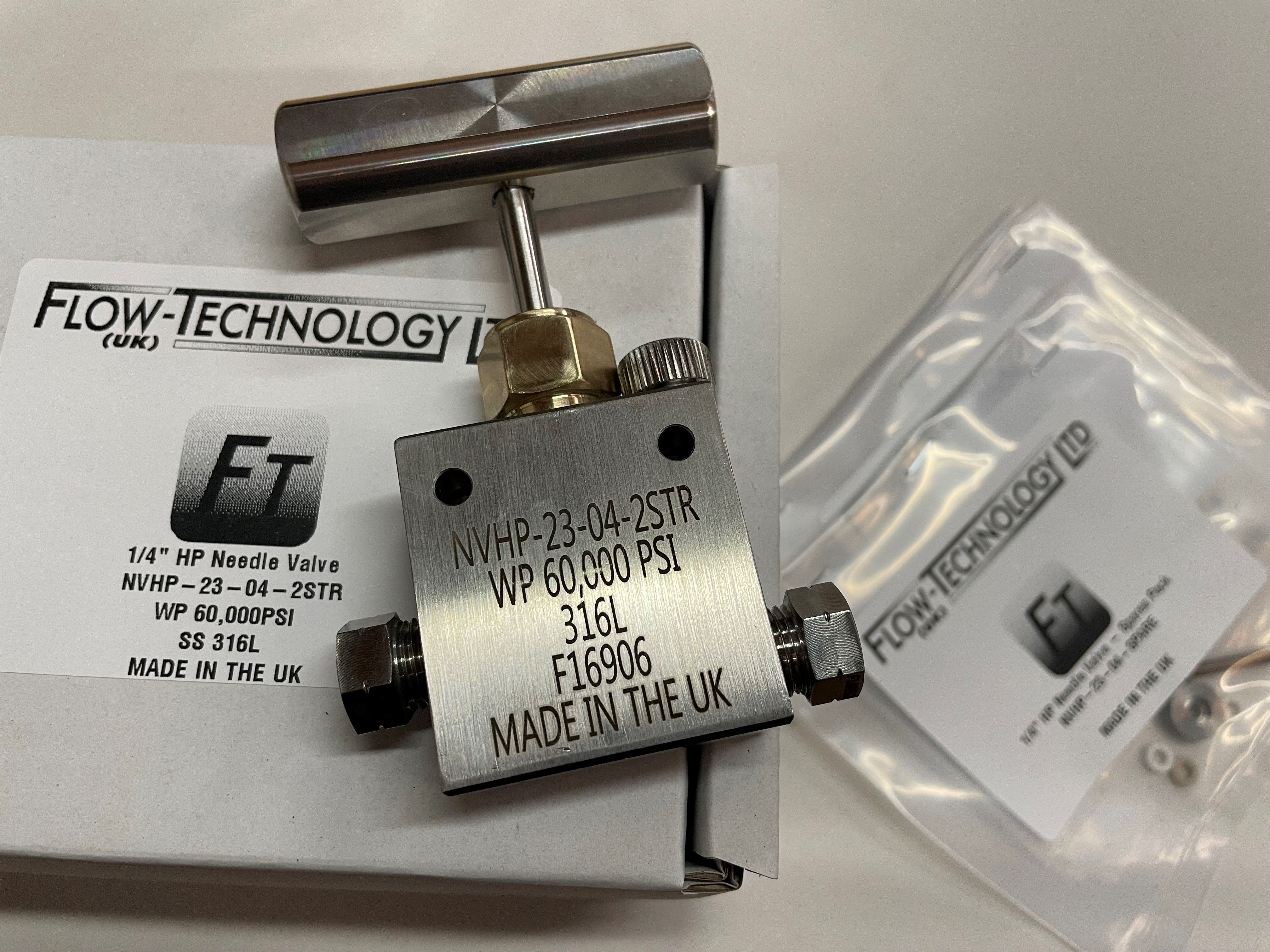 Flow-Technology Ltd compliment its MP-HP range with valves.
After a period of development and testing, 20K (Medium Pressure) and 60K (High Pressure) stainless steel valves are now in stock with a full range of sizes and various patterns available.
Valves are produced and assembled here in Brighouse, West Yorkshire and manufactured from EU sourced raw materials. Each valve is individually tested and can be supplied with raw material and pressure test certificates.
The valves add to an already wide range of stainless steel medium and high pressure fittings which includes elbows, tees, crosses, bulkhead connectors, anti-vibration assemblies along with a huge range of adaptors to connect other applications using threads such as JIC, NPT, BSPP and M-Type.
Contact us for further information.
+44 1484 400880
sales@flow-technology.co.uk