01 Jun 2021
3 simple and cost-effective ways to improve sustainable manufacturing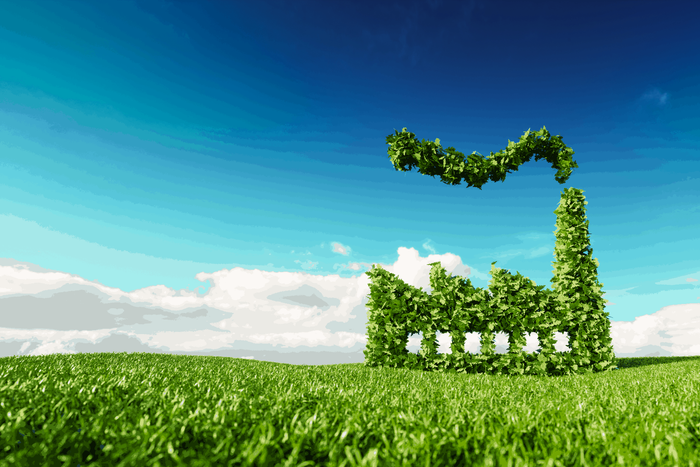 DCO Systems highlight 3 simple and cost-effective ways to improve sustainable manufacturing
All manufacturers are moving towards more sustainable manufacturing, and for most this means getting more from existing plant and machinery. Most sites aren't full of state-of-the-art equipment but rely on a mix of equipment of all ages and capabilities. Replacing capital equipment to gain more analytical insight is expensive, and often unnecessary, when alternative technologies are available.
Engineering magazines and brochures show immaculate plant rooms full of brand-new equipment, but we can paint a more realistic picture of enhanced monitoring and analysis of existing equipment still within its service lifetime. Engineers are finding that incremental optimisation of existing plant and equipment is simpler to implement and delivers a high return on investment. If you have existing equipment on your plant floor, you have a treasure trove of assets that can be optimised and made more sustainable. We offer three examples of how this is happening and ways to improve your efforts as well.
Major UK manufacturing plant modernises ageing machines
A global producer of heavy raw materials has a plant full of existing and proven equipment, some of which was installed decades ago but still functions efficiently and effectively. With regular maintenance and renewal, the lifetime of this equipment can be extended well into the future, this represents efficient use of the resources embedded in that plant. However, to optimise operational performance and incorporate predictive and preventative maintenance techniques the manufacturer needed much more detailed performance data for this equipment. In particular, the manufacturer required monitoring capabilities that could be deployed at scale and be easily retrofitted at a reasonable cost that simplified the business case and proved a return on investment. DCO's highly adaptable and modular platform, provided a tailored sensor configuration meeting the deployment challenges and analysis needs of the site. The manufacturer is now able to obtain timely, high-resolution performance data without the need to deploy new infrastructure or replace existing capital equipment.
Improving existing plant, equipment and assets is a good first step towards improved sustainability. Industrial machinery can all be modernised affordably with DCO's customisable sensor solutions and integrated into plant monitoring and energy efficiency programmes. A cost-effective way to obtain new data from old equipment.
Energy company uses less raw materials with wireless, zero-waste monitors
This UK based energy company is taking a forward-thinking approach when adding DCO's monitoring solutions into their process. Their aim is to reduce resource usage and cost when powering sensors and collecting data. The drive to electrification of industry and transport is demanding ever greater use of metals used in electrical equipment, e.g. copper, nickel and tin, driving prices and usage to record highs. DCO's wireless, energy harvesting sensors have been an ideal solution for the energy company as the sensors reduce the materials required for installation. They are self-powered, battery-free and harvest energy from the surrounding environment, utilising something already there and greatly reducing waste. By avoiding batteries and wiring the impact is immediate and significant. There are no wires needed for installation, power or data collection and when it comes to the world's resources, we use less.
Healthcare sites improve engineer utilisation and reduce travel
An energy efficiency equipment supplier uses DCO's remote monitoring capabilities to monitor equipment operation and effectiveness across multiple healthcare campuses in the UK. Sites are widely spread out and engineers historically spent considerable time travelling to locations without any insight as to what issues there may be onsite and whether site visits were needed. DCO Systems have been able to retrofit monitoring capabilities to these existing systems. Sensors are installed within the key components of the system, making data available remotely and are providing engineers with readings and information in real time. Proactive notifications alert the equipment supplier and customer teams of issues immediately. As a result, the engineers now have a continuous and uninterrupted representation of their processes. They have been able to reduce travel time, collaborate more easily and utilise resources more effectively. Further benefits include the availability of a comprehensive dataset to enable predictive maintenance, schedule preventative maintenance and improve the performance and availability of the systems. Leaving behind tedious manual testing and reducing unnecessary travel is another easy way to boost sustainability.
Embracing efforts to improve sustainable manufacturing is easier than you think with DCO Systems. Modernising ageing equipment with new capabilities, switching to wireless, energy harvesting sensors and travelling less, can make a significant impact. To get started with DCO's affordable monitoring tools, contact us or email info@dcosystems.co.uk