28 Apr 2022
5 Tips for Building a Scalable XR Strategy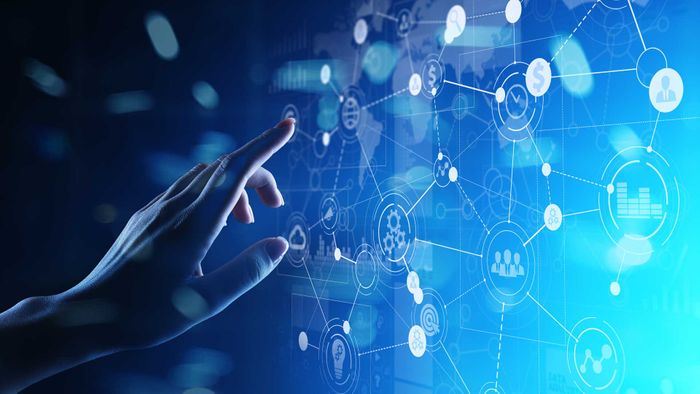 XR strategy planning starts with understanding how Augmented, Mixed and Virtual Reality can complement an existing process or use case. This often begins with a small Proof of Concept (POC) to help to determine which direction to take, and which devices will suit your needs. The next step is rolling it out to the wider populous of your engineering team.
Here are five top tips from our XR specialists at Theorem on how to build a scalable XR strategy that is robust, flexible, and effective for the long term.
1. Develop long term goals
If you're serious about your innovation strategy then you need to plan for the future, otherwise it will become very difficult to manage over time... and expensive. What can be a low cost solution for a small R&D team can actually be very costly when you are looking to expand the usage of the technology.
If you only have a few users with headsets, it shouldn't be too difficult to manage. But when you have 200 users, with potentially different devices and licences to manage, it soon becomes a problem. Consider what the infrastructure costs will be and how you'll go about managing scalability.
We recommend that you have a short term, two year strategy, and a long term strategy that incorporates where you'll be five years from now.
This will change over time as new devices and software are released in such a fast-paced area, but this will show that you have a plan - which will support finance requests, commitment, and executive top level buy-in.
2. Build a team of experts
Having a core team is key. In R&D, this might be a small group of 3 to 5 people who can really dive into the use case and prove it out.
You'll need a group of highly engaged individuals that are dedicated to familiarising themselves with the software and hardware. Think of these as your innovation champions.
3. Prepare to expand your team
As the chosen technology/technologies are slowly phased into production across the enterprise, you'll likely have multiple users to manage at different sites, locations and in some cases, different countries with different devices. As these numbers grow, you have to be ready to not only be flexible with your licencing, but also be able to expand on those licences when you need to.
Let's say, for example, you start out with one small use case. Within three months, you might have identified two or three more, meaning you'll need more hardware and software licences. This is where having a strong group, that can prepare and lead the project as it grows, pays dividends.
4. Involve other departments
If you're looking at the next two to five years, involve stakeholders from other departments.
Why? Because they have a fresh pair of eyes but could also be a barrier to adoption if they are not included.
Working in other areas, they could bring to the table other use cases, problem areas and pain points that you may not have come across yourself. You could discover additional ways that the technology can be utilised which can really help in justifying the expansion of the technology.
5. Get technology support
The key to smoothly adopting new technologies, without backlash, is getting IT involved right from the start.
The last thing you need after identifying your use case and successfully testing it prior to deployment is to hit an IT roadblock, like discovering that you're not linked to your PLM (product lifecycle management) where it's accessible to engineers.
Work with your own or third-party IT support to come up with a solid plan around device management and integration into your enterprise infrastructure - from the testing, to making sure that you've complied with any security regulations within your company to deploy the technologies on your network.
Summary
Building a scalable XR strategy comes down to future proofing and preparing for change, but more importantly, getting everyone on board.
We at Theorem want to guide your team at every step of the journey, from R&D and proof of concept to enterprise adoption. Our Theorem-XR suite, supported by the Theorem Visualization Pipeline (TVP), enabling engineering users of CAD and 3D design tools to optimize, visualize and collaborate in Extended Reality (XR).
To discuss a specific use case, get in touch with our team today or book a Theorem-XR demo to see how you can work with your 3D data at full scale and in context.
Book a Theorem-XR demo: https://www.theorem.com/demonstration-request/theorem-xr