Absoft to Showcase Best Practice Solutions in Implementation, Development and Support of SAP ERP solutions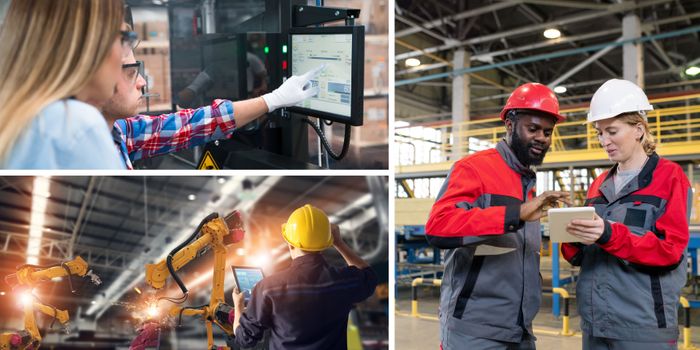 Absoft's conference presentation to highlight the evolving techniques and tools used to unlock productivity and operational efficiency on the factory floor with Marshall Trailers
June 7- 8, Aberdeen, UK, Stand C100: Absoft, UK SAP consultancy, specialising in SAP ERP implementation and cloud solutions, is thrilled to present its suite of migration tools, alongside SAP, at the Smart Factory Expo, part of Manufacturing & Engineering Week 2023. In addition Richard Henry, Key Account and Sales Manager at Absoft and Charles P Marshall, Director, Marshall Trailers will present an expert session on how Absoft and Marshall Trailers worked together to ensure the success of the digital transformation of the company's processes.
The session will take place on 7th June at 10.30, and will delve into the digital transformation for Marshall Trailers and how Absoft worked with them closely to ensure a smooth migration. This includes discussing Marshall's need to replace its ageing IT systems and move towards a 21st century business system capable of supporting its ambitious growth plans. Additionally, the session will explore how Absoft took the baseline SAP solution, streamlined and pre-packaged it to form ADIMA (AD-vanced DI-screte MA-nufacturing), a pre-configured, single, fully integrated ERP solution specifically created to address the needs of SME manufacturing companies. Finally, delegates will be able to hear how ADIMA facilitated clear and concise reporting for all of Marshall's clients, who are now able to track the progress of their order and have proof that its delivery is on time, something that is rare within the agriculture industry.
Richard Henry, Key Account and Sales Manager at Absoft, comments: "Absoft has been at the forefront of transforming its customers' business processes for over 30 years. We invest our time in really getting under the skin of our clients' business needs, and guiding them through both existing and new challenges they face. With our in-house SAP and cloud expertise across many sectors, we are helping more and more companies embrace their vision for the future - something that we look forward to sharing our story with Marshalls, alongside SAP at Manufacturing and Engineering Week 2023."
Find Absoft at stand C100 and register your attendance here.
For more information on Absoft and its SAP support solutions, click here.