16 May 2023
ACORN® Appointed as the first SKF Super Precision Bearing Partner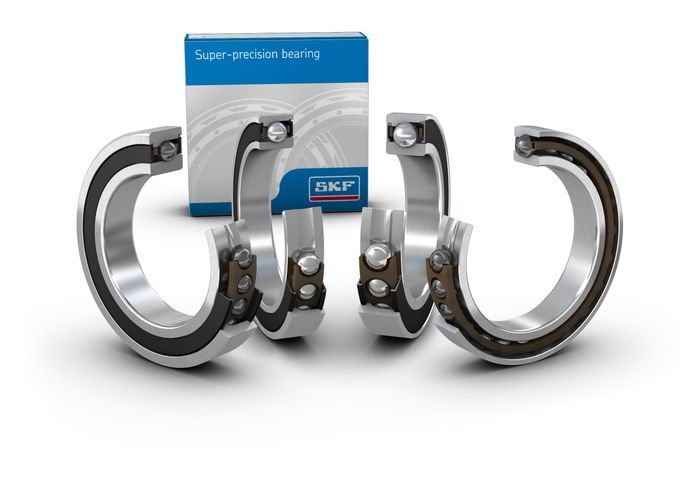 The partnership is an important milestone for ACORN and will enable them to offer super precision bearings with same-day despatch on hundreds of stocked items.
SKF Super Precision Bearings are renowned for their exceptional performance, high-speed capabilities, and system rigidity, making them the ideal solution for any high-speed industry. By partnering with SKF, ACORN can now offer a superior range of stock levels, including single, universally faced bearings that can be easily combined to meet any specific requirements.
Bearing Product Manager, Andy Fletcher commented: "ACORN has placed a significant investment in stock to supply SKF Super Precision Bearings off the shelf, meaning that clients are no longer constrained by long lead times. The increased flexibility in the supply chain enables businesses to be up and running faster, ultimately leading to increased profitability. The partnership with SKF cements ACORN's position as a leading supplier of precision bearings and machine-building components."
Being appointed as SKF's first-ever Super Precision Bearing Partner offers customers the assurance that they can get the parts they need, when they need them, allowing businesses to achieve optimal performance with the highest quality products, delivered quickly and efficiently.
Acorn Industrial Services Ltd is part of Axel Johnson International, a global industrial group of more than 150 companies in 30 countries. Axel Johnson International drives business development and growth through a long-term approach to ownership in strategically selected niche markets, primarily technical components, and solutions for industrial processes. Axel Johnson International is organised in six business groups: Fluid Handling Solutions, Industrial Solutions, Lifting Solutions, Power Transmission Solutions, Transport Solutions and Driveline Solutions. Axel Johnson International is part of the Swedish family-owned corporate group Axel Johnson.