12 Apr 2021
Announcing Fixturlaser RT-200 - Enhanced Mechanic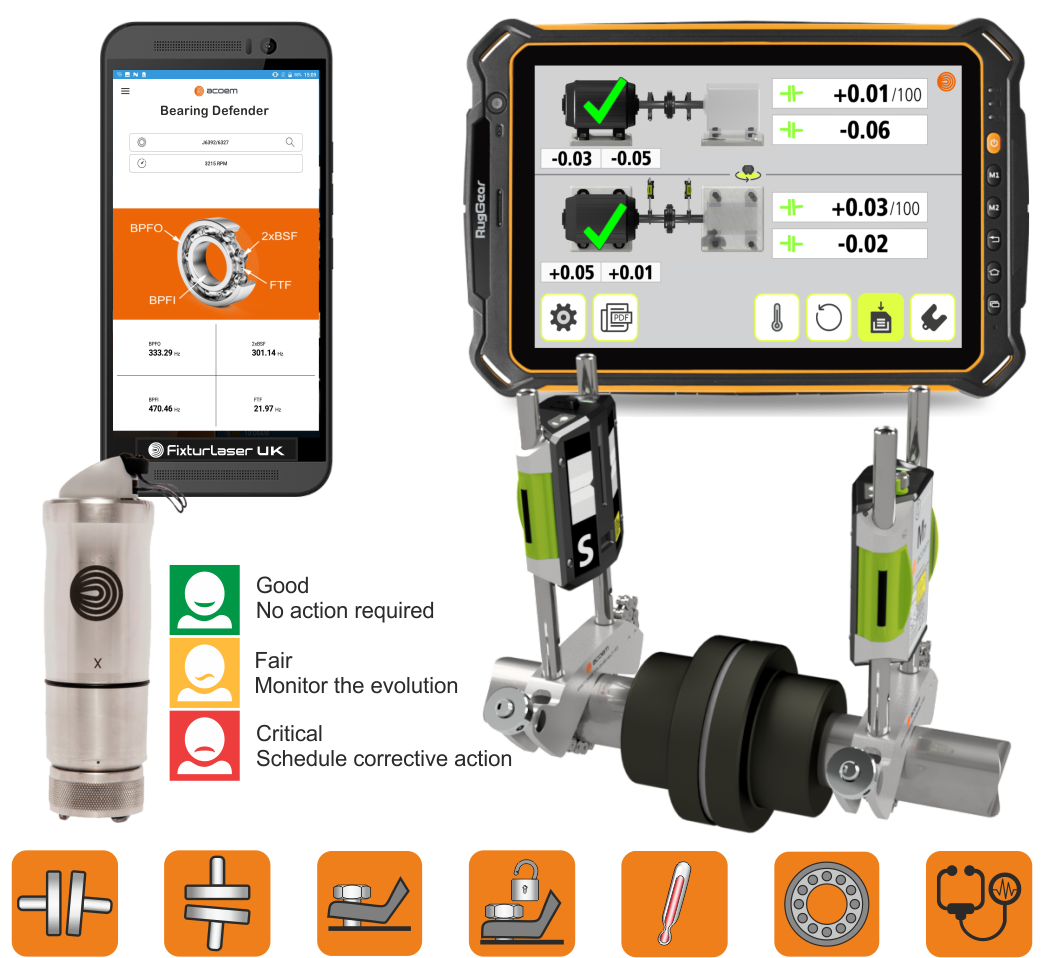 Empowering the Mechanic - Fixturlaser RT-200 is a truly unique maintenance tool!
Shaft Alignment without the confusion and no guessing games, thanks to our industry-first use of two smart sensors, dual visible laser beams and inclinometers used in conjunction with Fixturlaser's ease-of-use Guide-U™ user interface.
Machine Defender with Accurex™ now comes combined in the Fixturlaser RT-200 case making for yet another industry first for us. This Reliability package enables the user to automatically assess the health of industrial rotating assets with no previous vibration analysis experience.