23 Jan 2022
Award-winning baby product manufacturer sets sights on international growth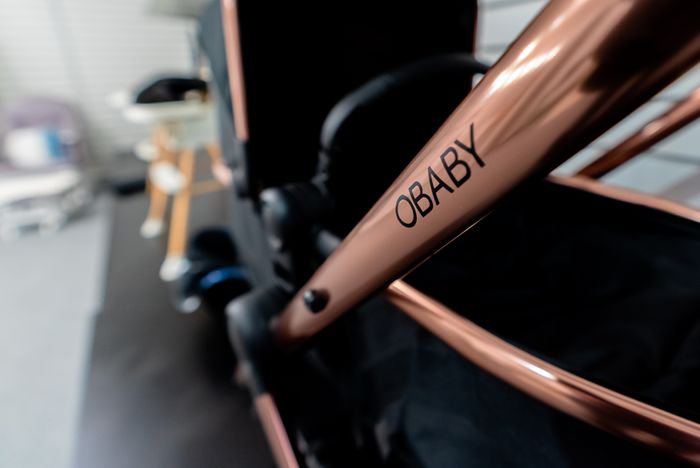 A 30% year-year increase in growth.
Leading baby product manufacturer and distributor, Obaby, has seen a 30 per cent year-on-year increase in orders and has attributed OrderWise's ERP (Enterprise Resource Planning) and WMS (Warehouse Management system) software as a key reason for this growth.
Obaby is one of the most in-demand and recognised baby brands in the UK, supplying major retailers such as Argos, Wayfair, The Very Group and JD Williams.
Following a hugely successful 2021, the business is now aiming to expand into Europe and the Middle East.
Since implementing OrderWise ERP solution back in 2020, Obaby has seen weekly order processing increase by 25 per cent, with a warehouse team of just five members of staff despatching 110,000 orders over the course of the year.
Sally Lewin, managing director Obaby, said they knew they needed new business management software to support their growth ambitions, she said:
"Before implementing OrderWise, we were reliant on a mixture of accounts-based software and data-heavy spreadsheets. It was very time-consuming to update and live data was not available unless manually input which was a burden on sales, warehousing and accounts operations.
"Now that this process is fully automated, we no longer have to worry about oversights or manual errors – everyone is able to work from the same, real-time data and focus on their own task at hand – something that will be integral as we plan to grow."
Lewis Strellis, procurement analyst at Obaby added:
"Offering a second-to-none service is really important to myself and the whole team here at Obaby. We understood that as we grew, real-time visibility of stock and orders was paramount. With the OrderWise ERP and WMS software now in place, I'm confident that we can expand into new markets with ease."
Commenting on the success of Obaby, Jon Roberts, senior sales manager at OrderWise said:
"The growth in Obaby over the past 12 months has been phenomenal and it's great to see that the OrderWise software has had a positive impact on the business. Before implementation, Obaby was processing around 800 orders a week, now they process at least 1,000 orders a week – consistently.
"It's a really exciting time and we are looking forward to seeing how their business grows in 2022."