AXYR® technology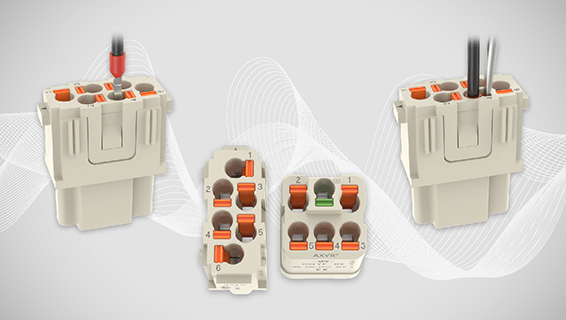 At ILME, we continuously focus on R&D to make wiring easier, faster and safer while reducing costs associated with assembly and maintenance processes.
Our answer to allow a fast and straight wiring is called AXYR® – Wiring in axis.
AXYR® connection offers an extremely compact spring push-in termination, which equals the crimp connectors in high density, without need for any crimping tool.
An easy, tool-less connection resistant to mechanical stress and vibrations, suitable for any installation requirement.

just one action: insert the wire

one size fits the whole range of cross-sectional areas

suitable for rigid or stranded conductors, unprepared and ferrule-prepared

push-in AXYR® PE contact for suitable inserts

rewirable
The starting range for 16 A includes inserts and MIXO modules mateable with their corresponding crimp version.
For further technical details, click to flip through our NEWS 2022 or watch the dedicated clip.
https://youtu.be/sxqLXUW6M8U