28 Jun 2021
BAUMER SENSORS MEANS MICROBREWER CAN DO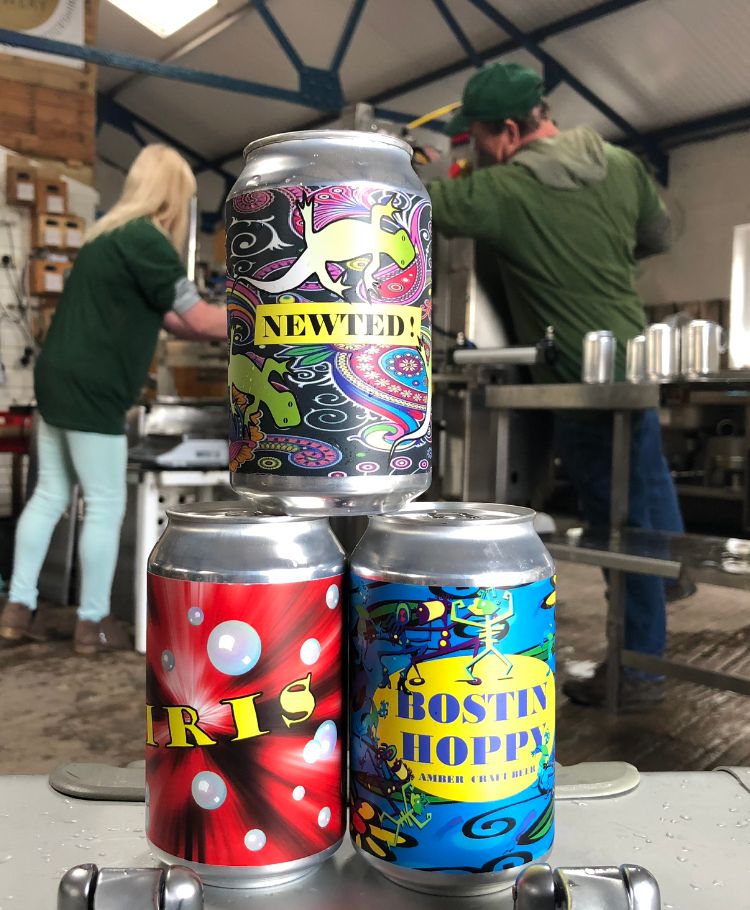 Overcoming the challenges associated with developing an innovative bespoke canning machine has been an important achievement for a small microbrewery in Gloucestershire and a critical factor in improving productivity levels. Established in 2015, the TAP Brewery in Rendcomb near Cirencester has been developing brewing techniques using only the finest locally produced malts resulting in a range of cask, keg and canned beers sold mainly to local pubs and retail outlets. Among the popular brews are Bostin Hoppy, Newted and Iris. Â Â Â Â 
Sensing and instrumentation specialists BAUMER were pivotal in helping the TAP Brewery in supplying their LBFS Level Sensor and IFRM inductive proximity sensors for the canning machine. Co-Director Tim Hobbs comments, "Microbreweries like ours are not producing the high volumes which justify the expense of sophisticated canning machines, so usually opt for barrels and bottles. Now the big thing for us is we can handle around 300 cans per hour and the performance of the Baumer sensors are essential components in the success of our canning machineâ€'.
Tim explained that their determination to persist in developing an effective canning machine came about because of their concerns of a high carbon footprint associated with the bottling process. He comments, "Cans are much better for the environment, are easier to pack and transport so we gave ourselves a challenge to design and build a system where we could filter, carbonate and can beer, on a relatively small budgetâ€'.
Their first canning machine relied on optical sensors to detect foam in the can and they quickly realised this was not an effective or robust enough option and fill levels could not be relied upon. Also the sensor counting the cans was a photoelectric optical eye sensor and due to its shiny, reflective nature the aluminium would give false or multiple readings.
These issues were resolved once the Baumer sensors were installed with the LBFS sensor providing accurate and repeatable fill levels regardless of the presence of foam, meaning that the cans did not need to be manually wiped.
Secondly, the IFRM proximity sensor overcame the reflective issues of the aluminium cans, providing the required levels of accuracy and repeatability. Â 
Tim confirmed, "The success of canning machine project was a real in-house team effort with design and manufacture down to himself and his brother Pete Hobbs, along with Oliver Ursell's electronic wizardry. We received great customer service and technical help from Baumer even though we are a small microbrewer. They gave us good advice from the concept of the canning machine, right through to completion, even visiting us to advise, nothing was too much troubleâ€'.
Even though a Baumer 9701 Flex Programmer was an added cost they soon appreciated that when combined with the LBFS sensors, they acknowledged it was much more versatile and meant they could adjust the foam sensing range without having to carry out a sample test, unlike other sensors on the market.
More at: https://www.baumer.com/gb/en/product-overview/object-detection/inductive-proximity-switches-/c/278
TAP Brewery: https://www.tapbrewery.co.uk/