10 Mar 2022
BPMA's e-Learning – the first and still the best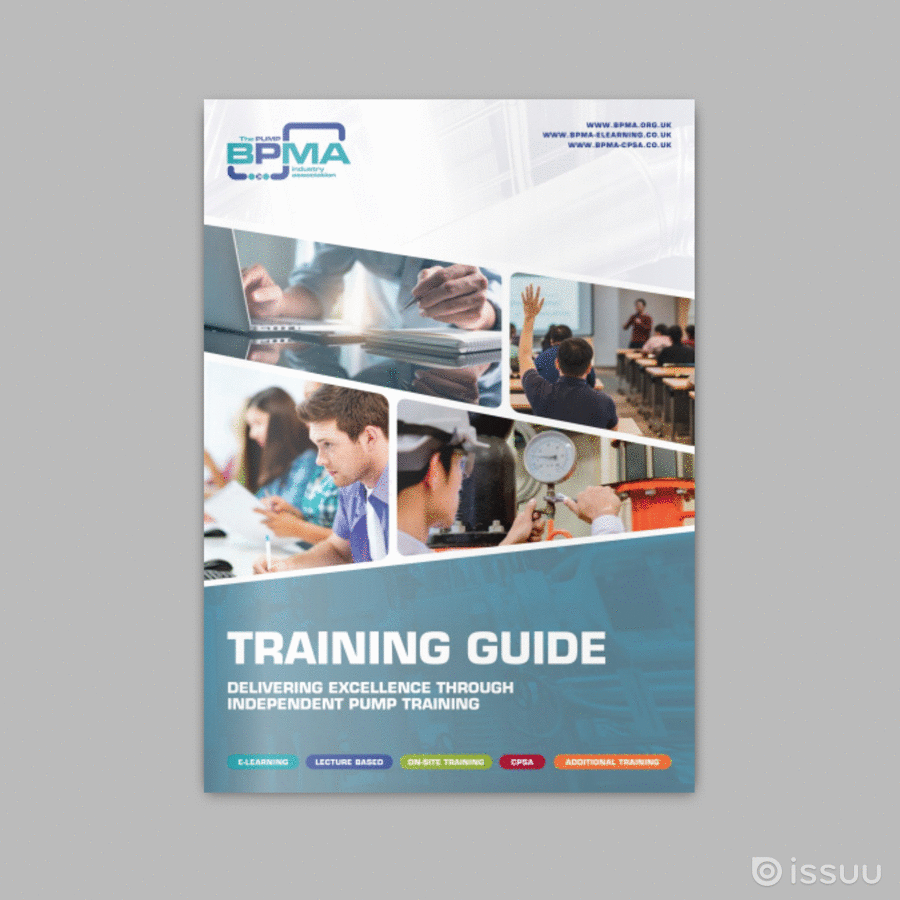 Some years ago, the BPMA launched an initiative in e-learning for the pump industry. It was the first suite of truly independent pumping technology training, which is still revered worldwide today.
Independently accredited and quality-controlled by the NOCN these courses are offered in accordance with Ofqual (The Office of Qualifications and Examination's Regulation). It is thought to be the first such accreditation for the pump sector globally. The initiative also forms part of the UK government's educational framework.
WHO ARE THE NOCN AND THE RQF?
NOCN is a market-leading international Awarding Organisation (AO) and Government-approved End Point Assessment Organisation (EPAO) that has been creating opportunities for 30 years. NOCN Group includes NOCN, NOCN India Skills Foundation, C Skills Awards and One Awards. for more information, go to www.nocn.org.uk
KEY FEATURES
Industry recognised courses
 Professionally voiced, easy to follow
Accessed from anywhere through a Web Browser
Easy registration and secure payment
Overall, a comprehensive foundation in all aspects of pumps and pumping technology which allows a wider range of learners to obtain the qualifications they need, in a way that suits them. Those passing the final tests can take forward the credits they earn into apprenticeships, continuing professional development (CPD), and further education such as university entrance, enhancing CVs and aiding career progression. There is a suite of two industrially and nationally recognised courses designed to raise the knowledge and awareness of technical pumping issues. NOCN certificates are awarded upon successful course completion and to address the wider issues covered by the courses, the BPMA also award their own graded certificate where a successful candidate can pass with a Credit or Distinction.