08 Oct 2021
Compact wiring with the LÃœTZE MS060 assembly profile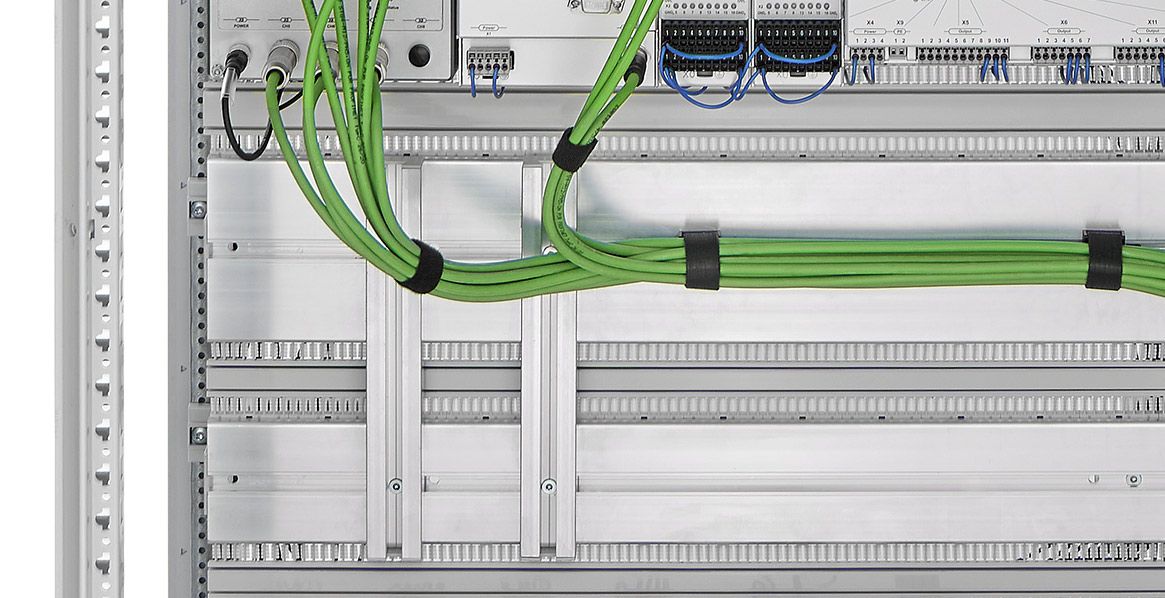 Industrial users can make even more efficient use of the space in the control cabinet and produce compact wiring in 20 mm steps. Based on the new 60 mm rail profiles, smaller components, including inverters, transformers and master switches, can be installed without wasting space at the top.
The MS060 assembly profile is completely identical with the previously available assembly profiles and can therefore be used very flexibly in the modular LüTZE wiring systems AirSTREAM and AirSTREAM Compact. In addition to the typical AirSTREAM profile norm with its smooth surface and very favorable flow properties, the 60 mm assembly profile has a central slide nut channel, a click-connection holder for wire holders on the rear, and recesses on the sides for holding the edge protection. Like all AirSTREAM assembly profiles, the MS060 is also perfectly adapted to the modular AirSTREAM support rail system SR032 with its 10, 25 and 50-mm hole pattern.
In the future, LüTZE Cabinet Product Manager Michael Bautz will continue to focus on a streamlined expansion of the AirSTREAM product and accessories family: "Our goal is to remain true to the modular AirSTREAM principle. We want to offer our users the greatest possible range of variants using the fewest possible profiles.
Background AirSTREAM and AirSTREAM Compact
The duct-free AirSTREAM wiring system enables the climate in the control cabinet to be improved so that the active cooling output can be minimized. In contrast to conventional control cabinet designs with mounting plates, the design is separated from the wiring level in the AirSTREAMÂ  and cable ducts that impair the flows are avoided. Permanent air circulation is generated between the warmer wiring front side and the cooler wiring rear side.
The AirSTREAM Compact wiring system is used in small and compact control cabinets and control boxes that are often not very deep. The rail profiles on the AirSTREAM Compact are not assembled with brackets but with more delicate supports.
Among the AirSTREAM wiring systems, a differentiation is made between profiles with an integrated DIN HS/HA rail and the MS/MA assembly profiles with a smooth surface. All profiles have an integrated groove for the sliding nuts and screws. There are four different rail categories available, and each one is optimized for a specific purpose.