12 May 2022
Could power harvesting boost your equipment monitoring?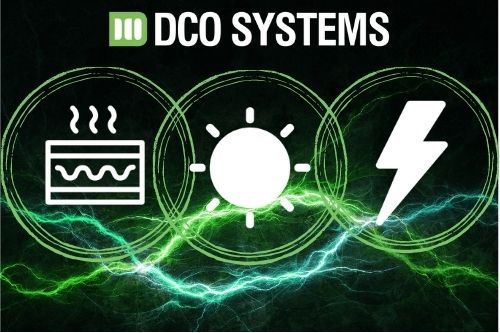 Which power harvesting options are best fit for your equipment?
The powering of sensors is often a roadblock for widespread adoption, particularly for when retrofitting sensing solutions. Projects adopting Industry 4.0 techniques often require more widespread and comprehensive sensor deployment than in traditional PLC deployments. When looking to maximise availability, functionality and long-term capabilities, energy (power) harvesting sensors punch above their weight. But for those engineers used to traditional devices, the simple question is usually: How do they work?
Previously, two types of sensors supported the integration of Industry 4.0, however their power sources meant inherited limitations on what the sensors could achieve. Wired-in, or plug-in, sensors required electricians to install power and data cabling. This meant you could be waiting months to have your sensors installed and then only where you had infrastructure in place. In short, inaccessible equipment and processes were excluded from day 1. Alternatively, battery-powered sensors were reliant on their batteries. The obvious characteristic of a battery is that they are finite and need to be replaced. And when that happened in a battery-powered sensor, it stopped collecting new data until the engineer bought a replacement and scheduled a battery change. Not an effective use of time or expertise. Consequently, these limitations needed to be overcome and eliminated. This is where energy harvesting sensors are demonstrating great capabilities to improve monitoring efforts within manufacturing.
Energy harvesting sensors power themselves therefore providing a truly wireless and battery-free monitoring solution. They can be easily installed by any team member and can gather the data you want or need from day 1. They are ready for the harshest conditions and can be installed on new or legacy equipment within a plant, on tall chimney stacks, in forbidding tunnels and equipment that is far, far away. Depending on the type of equipment you have, each sensor will have a built-in harvester unit, ready to power itself based on the conditions of the equipment and location. Here we'll talk about DCO Systems' 3 most common harvesters; thermal, solar and electromagnetic.
Thermal harvesting
Our thermal harvester can utilise a heat source to generate power, specifically by taking advantage of the temperature differentials between the source and environment. For factories with high temperature processes (like steam), this makes thermal harvesting sensors an optimal choice because significant energy can be captured from the temperature differentials in such systems. Thermal harvesting is also a reliable technology with no moving parts and a simple mode of operation. If you have steam traps, boilers, heat exchangers, air handlers, pipework valves or actuators, your sensor can be powered with a thermal harvesting unit. This easily mounts onto the heat source with a clamp and providers power to the sensing unit.
Solar harvesting
Naturally, any equipment with exposure to light would be an obvious candidate for our solar harvesting sensor. Particularly where mounted outside and daylight is available. These sensors have small solar panels incorporated on the sensing units that absorb the light in the environment and convert it to energy. With an Intrusion Protection rating of up to IP67, solar sensors are ideal for environment monitoring and lower temperature pipework stretching over long distances. They are also ideal in hard-to-reach locations, like chimney stacks, where the environment is optimal for this type of energy source for the sensors in use. In most instances they store surplus power harvested during the day and use it through the night, but applications such as solar farm monitoring lends itself to daylight only operations as well.
Electromagnetic harvesting
Another harvesting option utilises electromagnetic induction from power cabling for electrical devices (often motors and drives). Using a current transformer (CT) that simply clips onto the cable allows the sensor to self-power, while also measuring metrics related to the current in the cables. Enabling features such as power metering and motor current signal analysis (MCSA) through a single, easy to deploy technology.
A further type of harvesting, less commonly used, is vibration which utilises the movement of plant and equipment. When machines are continuously in motion, our vibration harvesters utilise that movement to create power for sensing operations. However, vibration harvesting needs to be carefully matched to the characteristics of the equipment in use so thermal, solar and electromagnetic are often more easily deployed and more effective.
DCO's self-powering sensors not only overcome the limitations of wired or battery-powered sensors, but they also outperform the alternatives. Sensors powered by energy harvesting technology support more complete datasets with improved reporting frequency. They support monitoring more metrics in combination and the smart adjustment of reporting within bounds set by your engineering teams. This freedom or configuration extends to the many types of Gateways available as well. It's a successful plug and play modular system that has engineers feeling like they finally have the upper hand in the fight.
To further explain energy harvesting, DCO's Managing director will be hosting a workshop called 'Perpetual motion machines: Advance your monitoring with energy harvesting sensors' at the Manufacturing Expo on 8th June at 14.00. Or visit DCO Systems at stand E34 to see test and trial energy harvesting sensors.