Deloitte presence at Manufacturing & Engineering Week 2023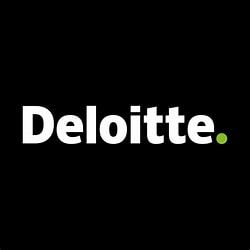 Deloitte presence at Manufacturing & Engineering Week 2023
9 May 2023
This year, as Digital Manufacturing Week expands into Manufacturing and Engineering Week Deloitte will focus on how digital engineering and smart manufacturing can enable organisations to design, manufacture and operate products which are more sustainable.
We will look at how sustainability can be at the heart of product design and smart factory transformations and cover sustainable product design, circular 'zero waste' manufacturing, net zero workforce and sustainable transformation journeys.
Attend one of our Deloitte presentations
We are excited to host four sessions in the solutions theatres over the two days.
On day one, visitors can learn how to successfully transition to sustainable engineering and manufacturing with our perspective on the '7 Virtues of Smart Factory'. We'll look at 7 considerations for organisations on their sustainable engineering and manufacturing journey and how to successfully navigate them.
Later, come and hear our views on what product development will look like in the future as we embrace sustainability and the latest engineering practises. The session will cover material selection, circular design, durability and business models.
On day two, you can hear how one of our clients reduced energy usage at a manufacturing facility, and how technology can help your smart factory get to net zero.
Visit the Deloitte exhibition stand in the Smart Factory Expo
Our stand will be the home of everything Deloitte. Visit us to learn about how we can help your organisation on its engineering and manufacturing transformation journey as well as experience our immersive demos – including the metaverse experience of our smart factories in Wichita, Dusseldorf and Kyoto; and meet Chip the Dog.
We're excited about Manufacturing & Engineering Week - it is a great opportunity to meet people in the industry and learn from each other as we help solve today's sustainability challenges.