03 Dec 2019
Digital and analog interface benefits all at once thanks to Dual Channel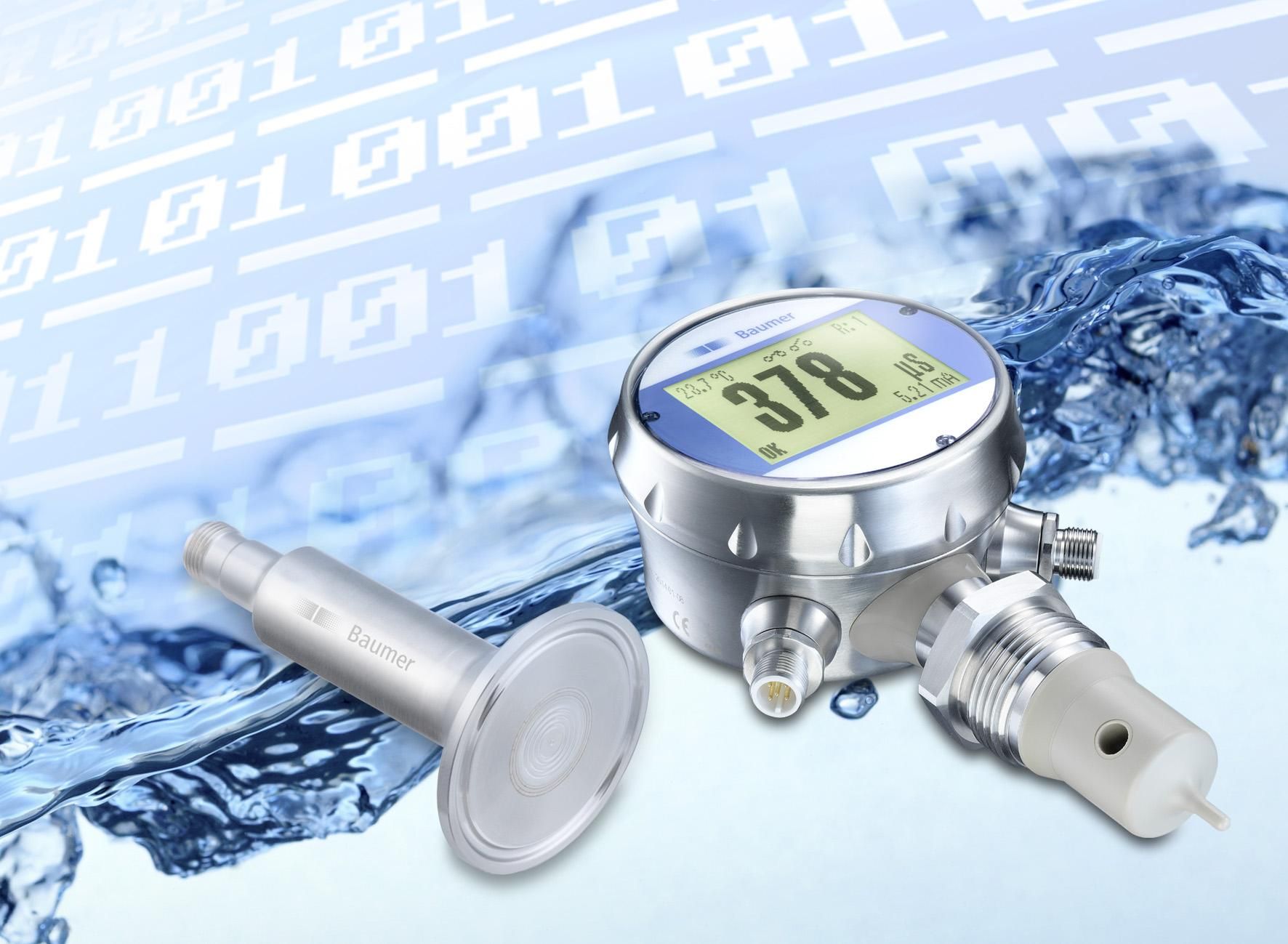 Digital communication opens up many opportunities – but only sensors that reliably deliver precise measured values offer real added value by IO-Link. Well established and appreciated by many users, both pressure sensor PP20H and CombiLyz AFI conductivity sensor excel by outstanding measuring performance and IO-Link interface, but now they offer even more interesting features such as simple and fast parameterization- even during operation. This way, secondary data like different process data output simultaneously or diagnostic data only accessible this way can be communicated from sensor to controller or even retrieved from the sensor memory if required. Further to the digital interface, the sensors also provide one or more conventional analog outputs for maximum user flexibility.

Dual Channel - analog and digital interface in a single sensor

Dual Channel enables analog as well as digital sensor operation or both at the same time - this way, Baumer process sensors such as conductivity sensor CombiLyz AFI and pressure sensor PP20H work both in conventional control topologies and digital IO-Link control environments. In process automation, the proven analog interface is helpful for sensor integration into existing control concepts. Nevertheless, in sensor commissioning, IO-Link advantages such as easy and fast parameterization or access to secondary data are a valuable help. For process control, parallel readout of conductivity or pressure value is enabled via 4... 20 mA analog output.

More information, more process effectiveness

IO-Link provides access to valuable secondary data: process data including sensor temperature respectively process temperature of PP20H. Such information allow for interesting conclusions, e.g. unusual temperature rise in containers or pipes. And, such data are basic for predictive maintenance. CombiLyz AFI conductivity sensor delivers information on media concentration in addition to media conductivity. By doing so, the medium in process and its concentration is precisely identified. Pressure sensor PP20H delivers ambient pressure information in addition to process pressure. Therefore, the sensor can be deployed for both absolute and relative pressure measurement.

Enhanced process efficiency thanks to fusioned sensor data

IO-Link allows for mutual and bidirectional sensor communication via the controller. This way, every sensor can utilize the measured values of other sensors to solve complex measuring tasks or for optimization of processes and production flow. Using conductivity sensor AFI for example, transmission of the measured temperature value would reduce response times of temperature compensation to 15 seconds or even completely circumvent them. In level detection in closed tanks, two fusioned pressure sensors enable direct indication of the filling level. The head pressure sensor transmits the measured value to the pressure sensor at the tank bottom for zero point adjustment. This way, the actual pressure is determined.

With CombiLyz conductivity sensors and PP20H pressure sensors now featuring this digital communication interface, Baumer further adds on their portfolio of IO-Link process sensors. And, solutions for flow and level detection using this digital communication standard are also available.

Further information: www.baumer.com/io-link-process-sensors