08 Feb 2022
Digital showroom from Pilz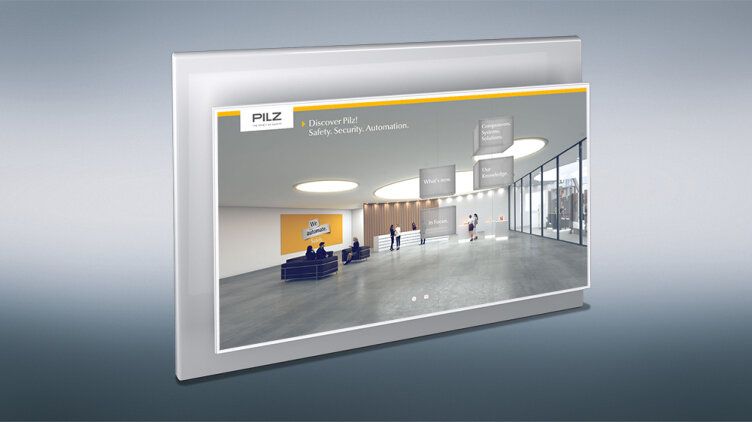 Pilz is opening up virtual access to the world of safe automation with its digital showroom. New Pilz products in exclusive 360° view, individual automation solutions in action, exciting focus areas along with the latest specialist knowledge and machinery safety services etc. – all of this awaits visitors to the digital world of Pilz: "Discover Pilz! Safety. Security. Automation.ˮ
With just a few clicks, customers and interested parties can embark simply and quickly on a voyage of discovery within the virtual space – individually or together with experts from Pilz. Access to the virtual world of safe automation is available anytime, anywhere. The showroom is continuously updated and developed.
Immerse yourself in the world of safe automation at the click of a mouse 
A digital exhibition space in the showroom provides information about new products. A virtual packaging machine gives a comprehensive overview of components/systems and provides extensive information about general product features and innovations or customised automation solutions. Under "Our Knowledgeˮ, visitors will find technical information on the issues of safety and security. "In Focusˮ, in contrast, presents current focus areas, such as the modular safety relay myPNOZ, the configurable safe small controllers PNOZmulti 2 or safe sensor technology for all requirements.
Experience Pilz digitally, now, at: www.discover-your-automation.com