Drop the Pressure has now been released!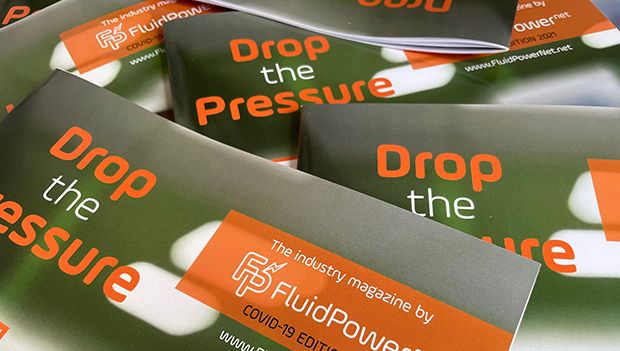 A message from Nicola Beer, Co-Founder of FluidPowerNet
What a year!!!
Firstly I would like to start by saying thank you, to those who have supported our business in the past year. We know how tough it has been for everyone, we haven't got away lightly and had to make some really difficult decisions.
This pandemic is something that has affected every single person in one way or another.
It wasn't just COVID-19 that caused the world's problems, there were the bush fires in Australia, a President out and a President in, protests, Brexit, a huge explosion in Beirut and a global recession amongst other things…(big sigh)…BUT
There were some positives to come out of 2020…â€'really?!â€' I hear you say… yes there were a few:
Our priorities were re-established and we made more time for our families (although working at home with small people around has been challenging!!)
We learnt how to adapt to a digital world
We saved millions of lives with new vaccines
Carbon emissions fell by the largest amount ever recorded
Lands have become greener and oceans cleaner
And it's been great to see how everyone has come together, to work together!
To do our bit to help out during 2020, we opened up FPN to the industry and since then the site has really taken off. We are seeing new companies joining every day. We now have 1.3 million parts in the search database and the Wanted Forum (to help find emergency supply parts) is getting over 3,000 views every month, with distributors helping each other to source the parts they need.
So our message to all you readers is a BIG thanks to those already involved and to let you know that all hydraulic & pneumatic distributors/manufacturers are welcome to come take a look at FluidPowerNet. We can help you find the parts you need, locate emergency supply/breakdown parts, sell your own inventory and find new suppliers.
Take a look at the latest edition here:Â https://rb.gy/c2kaa1