01 Dec 2021
Energy harvesting sensors provide immediate benefits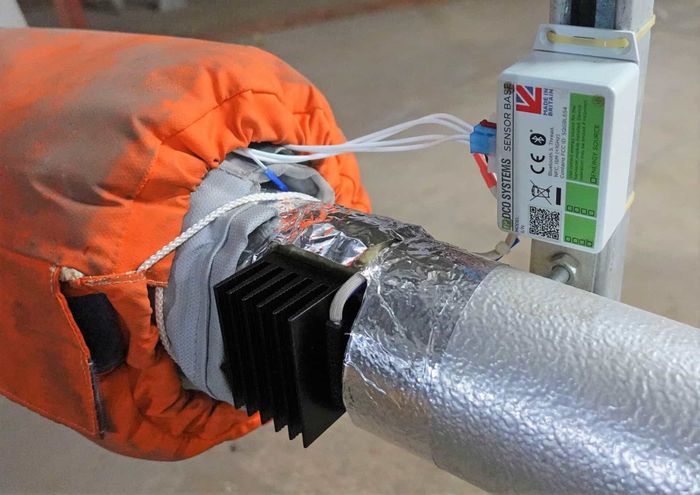 Problems exist with plug-in and battery-operated sensors. DCO's sensors solve these problems.
Recent discussions with OEM's and on-site engineers unearthed a list of problems and concerns with aspects of their sensing solutions. Going back to the basics, the main intention of equipment sensors is to harness accurate and continuous data. Many vendors claim their sensors possess extravagant battery lifetimes; but batteries are finite. To get long life, battery powered sensors do less. As a result, battery-operated sensors transmit less frequently, and engineers get only snapshots and pieces of the dataset they need.
Plug-in sensors add complications and costs. Because an electrical engineer is needed, installations can take months to organise. Furthermore, plug-in wired sensors, in any serious quantity, need additional infrastructure that consumes resources and adds cost to the bottom line.
To solve these issues, DCO Systems have created energy harvesting sensors that provide immediate benefits and rapid results. They are easy to install, ready for immediate use and provide complete information. Furthermore, energy harvesting sensors tap into free, reliable, zero-waste sources that eliminate additional energy sources and battery maintenance.
Energy harvesting creates the conditions for more frequent data reporting with an always-on, real-time connection of equipment and assets. Moreover, these self-powered sensors adapt and dynamically adjust reporting to maximise coverage and ensure uninterrupted reporting. As a result, this makes self-powered sensors an ideal choice for remote monitoring in hard to access locations and sites with limited existing infrastructure. With continuous monitoring, energy harvesting sensors move engineers into a high-definition world. The picture gets bigger even as the detail in the picture becomes sharper.
DCO Systems are providing manufacturers with cost-effective and economic energy harvesting sensors. Sensors for specific applications are already available with extensive customisation through options (sensing, communications and energy harvesting) to fit various process and needs. Equally important is that all sensors can easily be installed by the customer. DCO have extensively evaluated the practical needs of installers and included coordinated connectors, adapters and fittings for many different requirements, with installation videos that lend additional support if needed. The ease of installation and use means that these energy harvesting sensors can be up and running immediately.
DCO Systems design and build sensors to monitor equipment and the software to understand the data collected. For more information, go to https://dcosystems.co.uk/ email: info@dcosystems.co.uk or call: 01285 359059.