01 Jan 2018
Fd-Lok Distributorship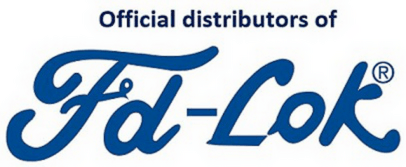 Nero is the sole distributor of Fd-Lok products.
We are very pleased to announce that NERO have been appointed the official UK distributor for FD-Lok.
FD-Lok is a leading manufacturer of twin ferrule compression, pipe fittings, high pressure ball valves, instrumentation fittings and various high and low pressure instrumentation valves.
Their products are widely used in many fluid system for industries which include oil and gas, chemical, petrochemical, power, shipbuilding, machinery and analytical instrumentation.
NERO are committed to quality, service and price and felt that by working with FD-Lok as a distributor within the UK would benefit both NERO and our customers. The appointment as the official distributors enables NERO to better serve their customers with the range of products available and also the confidence in knowing NERO has the support and backing of FD-Lok.
Currently we are stocking the FD-Lok Twin Ferrule Compression fittings, ball valves, needle valves and check valves and will look at enhancing our range further with other products from FD-Lok.