17 May 2023
Fitfactory launch RewardFactory referral programme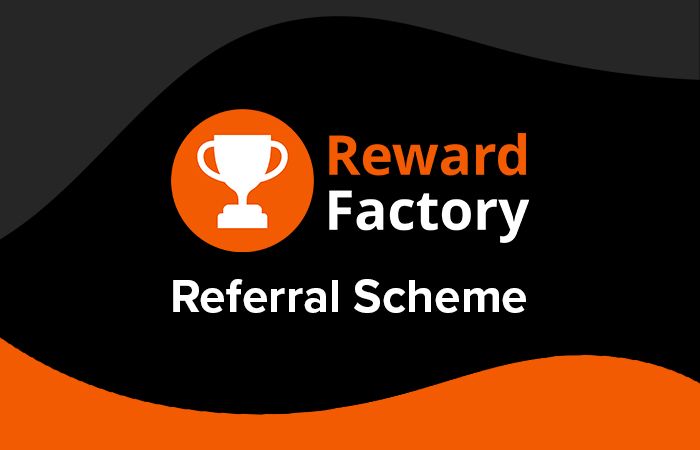 Earn rewards with RewardFactory
At Fitfactory, we believe in the power of community and the importance of giving back to those who support us. We understand that our loyal customers are our biggest advocates and play an essential role in helping us grow our business. That's why we're thrilled to announce our new referral program, RewardFactory, designed to show our appreciation for our existing clients who refer new customers to us.
---
RewardFactory is a program that rewards our existing customers for their loyalty and support. If you're an existing customer, you can earn rewards ranging from product pages to holiday breaks.
---
How does RewardFactory work?
The RewardFactory referral scheme is a program designed to show our gratitude and appreciation to our existing customers. We frequently see our customers and partners championing our suite of services, and we think it's only right that we give back.
To be eligible for RewardFactory, you need to achieve one of the following:
3 x new App referral customers
1 x New MRP referral customer
---
Once the new customer makes their first payment, you will be eligible to choose from a variety of rewards, including:
European break - If you're looking for a well-deserved break, why not choose a European break for two? You can choose from a range of destinations up to the value of £500.
Voucher/donation - Receive a £500 voucher to spend on Amazon or Love to Shop, or donate an equal amount to the charity of your choice.
Spa experience - Treat yourself to a relaxing and rejuvenating spa experience, with expenses covered up to £500.
Red letter Day - Red letter day experience of choice up to the value of £500
Double and invest your reward
But that's not all - we're also giving you the opportunity to invest back into your production. If you prefer to double the value of your reward, you can choose £1000 worth of Fitfactory modules. These modules include cutting-edge technology like sensors, automation systems, and other devices that help you scale your production processes and stay ahead of the competition.
---
RewardFactory Megadraw
We understand that some of our clients go above and beyond when it comes to referring new customers to us. That's why we've created the RewardFactory Megadraw for those who successfully refer 12 or more new customers across the year. Winners of the Megadraw will receive a luxury week break to the Maldives valued between £3000-£4000.
---
RewardFactory is our way of giving back to our customers and growing our community. We know that our customers are our best advocates, and we want to reward them for their support. The program will be available starting May 2023, and we can't wait to see our community grow with your help!
---
Find out more: hwww.fitfactory.com/rewardfactory-referral-scheme
---