17 May 2023
Fitfactory's Continued Growth: Expanding Footprint and Advancing Digital Twin Technology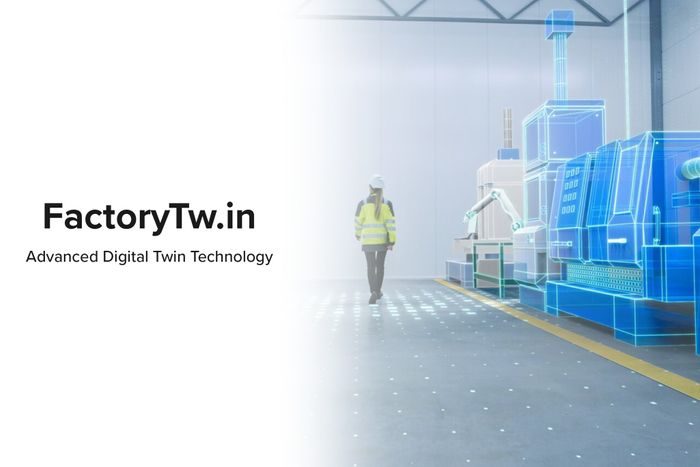 Fitfactory's Continued Growth: Expanding Footprint & Advancing Digital Twin Technology
Fitfactory Technology has experienced yet another exceptional start to the year. With remarkable achievements in expanding their client base and advancing their cutting-edge technologies, Fitfactory is revolutionising the industry. In this article, we will explore their recent accomplishments, including securing a significant contract with a US-based tech firm and receiving two Innovate UK grants, propelling their growth and digital twin capabilities.
---
Expansion into the US Market:
Fitfactory has successfully secured a £1 million contract with a prominent US-based tech firm. This collaboration not only entails integrating Fitfactory's modular apps into market-leading ERP software for the steel services industry, but also opens doors for Fitfactory to expand its footprint in the US market. Fitfactory will now cater to machining and subcontract processes such as painting and heat treatment, providing comprehensive solutions to the manufacturing sector in the United States.
---
Advancing Digital Twin Technology:
Fitfactory's dedication to pushing the boundaries of digital technology has been recognised through the acquisition of two Innovate UK grants. These grants will accelerate the development of Fitfactory's Digital Twin offering for engineering and manufacturing companies, unlocking the full potential of digital technology in the industry. The Digital Twin concept involves creating a virtual replica of a business, enabling virtual reality (VR) engagement and investigation of various technological impacts on operations in an augmented reality environment.
FactoryTw.in: A Game-Changing Project:
One of the notable projects under the Innovate UK grants is FactoryTw.in, aimed at addressing the challenges hindering widespread adoption of industrial digital technologies (IDTs) in manufacturing SMEs. The FactoryTw.in project combines six state-of-the-art IDTs to generate digital twins, enabling manufacturing SMEs to optimise productivity, energy consumption, and customer on-time-in-full (OTIF) delivery performance.
---
Key Components of FactoryTw.in:
Digital Twin Creation in Extended Reality (XR): By utilising 360° VR cameras and photogrammetry equipment, FactoryTw.in captures factory shop floors and renders them in 3D, offering immersive and interactive experiences across various platforms. This technology facilitates use cases for training, data visualisation, and remote process and operational control.
XR-Based Collaboration Platform in a Metaverse: Leveraging the digital twin, FactoryTw.in enables real-time collaboration among multiple users within a metaverse. This platform allows synchronised text, voice, sound, and interactions over the internet, accommodating users across VR, mobile, desktop, and online platforms. Granular analytics within the platform provide valuable insights into user behaviour in the metaverse.
Plug and Play MES Scheduler & SFDC Solution: FactoryTw.in integrates a scheduling system that focuses on customer OTIF delivery while optimising productivity (OEE) and minimising energy consumption.
IIOT Sensors: Scalable and cost-effective IIOT sensors provide real-time data capture from the shop floor, enhancing the digital twin's accuracy and functionality.
Computer Vision AI: By digitalising human activities and operations, computer vision AI contributes to critical shop floor data capture (SFDC) and scheduling inputs. It automates the digital inspection of components, generating quality history and traceability.
Production Optimisation AI: The combination of diagnostic analytics and continuous predictive AI feedback loops enables SMEs to optimise scheduling scenarios. This technology captures diagnostic data and leverages machine learning algorithms to refine planning data and forecast schedules continually.
---
Impressive Benefits of FactoryTw.in:
FactoryTw.in offers tangible return on investment (ROI) and significant benefits for manufacturing SMEs:
Enhanced Scheduling: By digitizing the expertise of experienced production managers, FactoryTw.in enables optimised scheduling, replacing traditional manual methods with AI-powered tools. Production planners can visualise the impact of their decisions through fast-forwarded simulations, empowering them to make informed choices.
Training and Simulation: The replayable simulation feature provides an invaluable training feedback loop for both new and experienced production planners. It allows them to explore "what-if" scenarios and analyse alternative decision outcomes, facilitating continuous improvement and learning.
Collaboration and Visibility: Manufacturing SMEs can openly collaborate with external partners by sharing controlled visibility into production issues. Furthermore, they can offer temporary or permanent visibility to customers, differentiating themselves by showcasing their production capacity, shop floor operations, and finished goods stocks. Sharing visibility with suppliers also enables just-in-time (JIT) practices and improved quality control.
---
Fitfactory's remarkable success continues with their recent contract win and the acquisition of two Innovate UK grants. By expanding their footprint into the US market and advancing their Digital Twin technology through the FactoryTw.in project, Fitfactory is revolutionising the manufacturing industry. Their commitment to simplifying industrial digital technologies, optimising operations, and fostering collaboration sets them apart as an industry leader. Fitfactory's achievements serve as a testament to their dedication to unlocking the power of digital technology and driving positive transformation for engineering and manufacturing companies worldwide.