12 Oct 2021
THE FUTURE OF SPLIT BEARINGS IS HERE…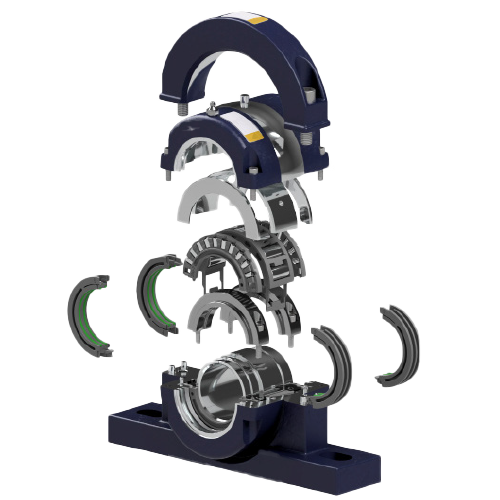 GBSplitBearings are making this normally difficult to source product range available to the worldwide bearing market.
From 30mm or 1.1/4? up to 160mm or 6? bore we have the split bearings in stock for same-day despatch or collection.
The new construction and design of this old traditional product gives far more benefits than just availability.
We look forward to receiving your enquiries and ultimately your orders.
MADE EXCLUSIVELY IN THE UK TO THE HIGHEST AND MOST MODERN SPECIFICATIONS, WE ARE PROUD TO BE SELLING THESE INNOVATIVE BEARINGS TO EVERY CORNER OF THE WORLD.