08 Feb 2022
Han® 1A from HARTING: miniaturised, modular and multifunctional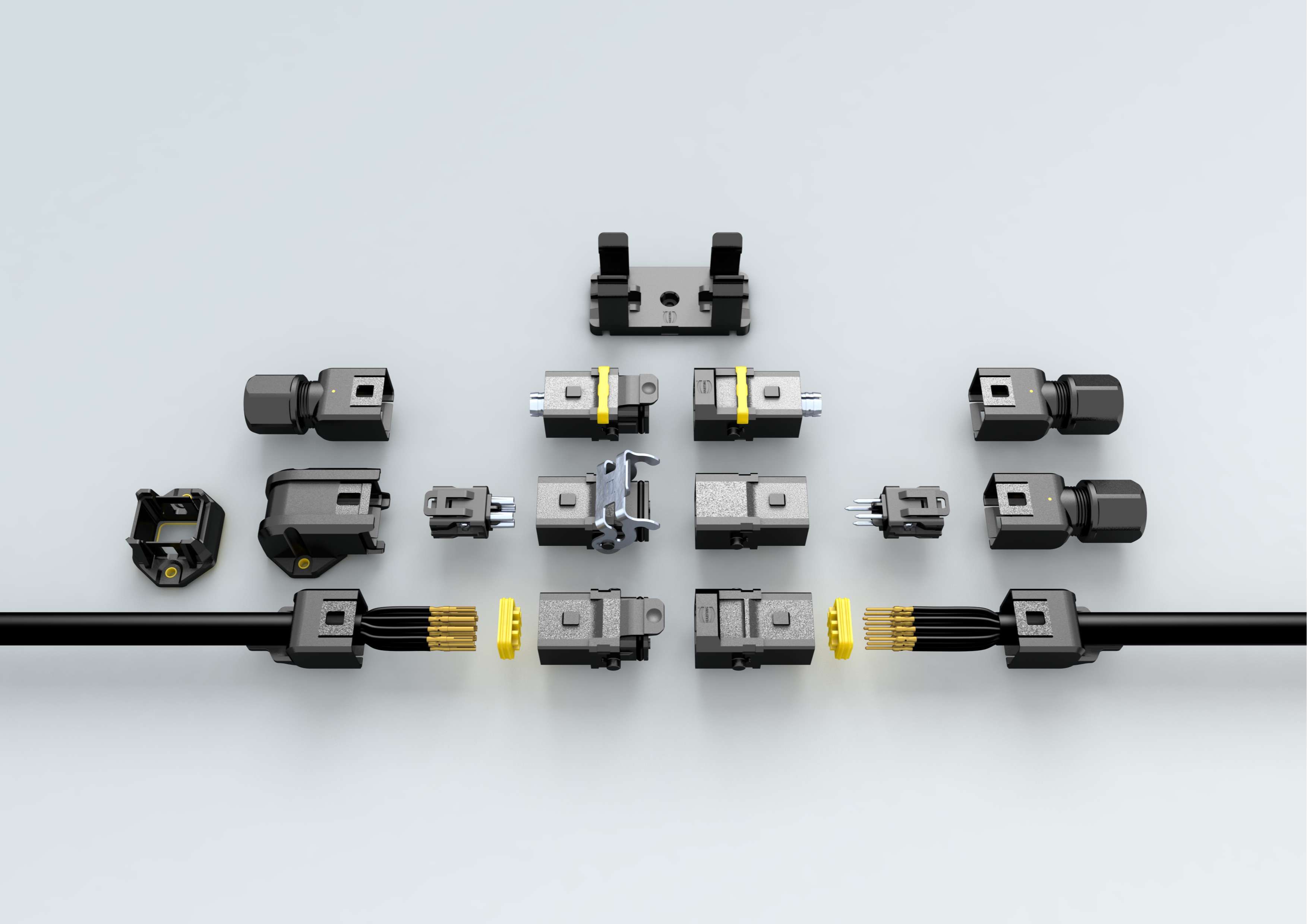 Ever since the Han® connector was first developed in the 1950's, it has continued to set the worldwide standard for quality. From the start, the idea was to develop a connector that would be robust, easy to handle and suitable for a variety of applications. In the intervening years, the Han® range has expanded and developed, an ethos of continuous innovation that gives customers simple yet reliable solutions, even as markets and industries evolve.
In the case of the Han® 1A, HARTING has recognised and responded to the trend towards miniaturisation in the industrial sector, such as the requirement for smaller interfaces on robotics and engineering equipment. The 1A requires up to 30% less space than the Han® 3A and provides the user with all the benefits of a modern network.
Made from lightweight yet durable polyamide plastic, the Han® 1A is extremely versatile as it employs a modular system of inserts, meaning it can integrate contacts for the delivery of data, signal and power.
It can transmit a maximum of 16 amps and 400 volts. Modules for Cat. 5 or Cat. 6A are available for data transmission and up to 12 D-Sub contacts can be constructed for signal interfaces. For areas which are particularly susceptible to interference, a shielded version is also available.
Only two components are required to quickly assemble an IP20 solution, while additional housing elements or single wire seals can easily extend the degree of protection to IP65, making it suitable for use outdoors. Thanks to the easy 'click and mate' design of all components, the connector can be assembled in seconds without the need for any tools. The range also includes useful accessories such as fasteners for wall mounting and colour coding pins to help identify different lines and reduce cabling errors.
Additionally, the flexible connection technology offers a secure solution for both rapid onsite installations using screw contacts, as well as the pre-assembly of separate units with crimp contacts.
What's more, as the entire Han® 1A connector system is based on just a few components, material supply is greatly simplified as a plug-in connection consists of a maximum of twelve different contacts. This gives you the flexibility to easily create simple and efficient interfaces for applications in mechanical engineering, automation, robotics, transportation, traffic engineering and the energy sector.
Within these markets, the flexibility of this new connector means it has a multitude of uses. In mechanical engineering, it provides an efficient solution for connecting tools and smaller machine modules such as heating and cooling units, fans, control terminals, lighting systems, drives and vibration conveyors.
As it complies with standard EN 45545-2 for fire protection on railway vehicles, the Han® 1A is ideal for use on door systems and ramps, door openers, push buttons, lighting systems and screens.
To learn more about this miniaturised, lightweight innovation, please visit www.harting.com/UK/en-gb/compact-connector-han1a or email salesUK@HARTING.com .