28 Jan 2022
HARTING help to future-proof machine building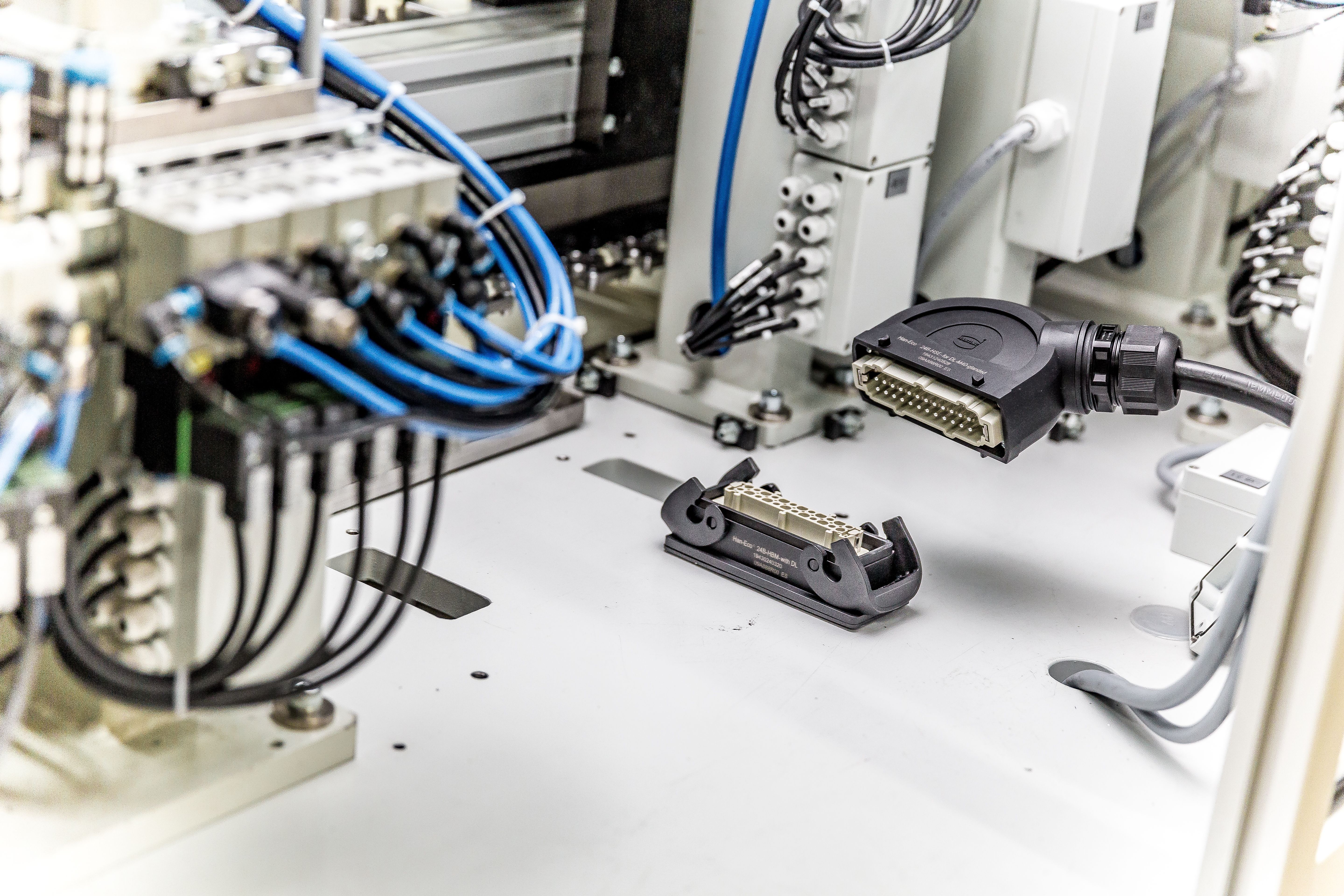 Han-Eco® is a new series of hoods and housings available in a range of designs including bulkhead, surface mount and cable-to-cable, with sizes from 6B to 24B. The Han-Eco® range, which also includes Han-Eco® Modular and Han-Eco® A, is manufactured from high-performance plastic, which complies with standards IEC 61948 and EN 45545-2, and offers IP65 protection and substantial weight savings compared to traditional metal housings. In addition, the hoods and housings are suitable for both indoor and outdoor applications, thanks to their resistance to environmental impacts.
A big advantage of using Han-Eco® in control panels is the time-savings that can be achieved, thanks mainly to the ability to rear mount inserts. Installation technicians no longer have to install cables through the bulkhead mounted housing before assembling the contact inserts. Instead, pre-assembled inserts can be directly snapped into the housing from the rear, simplifying cabinet assembly and saving you time and money. This development also gives you the flexibility to pre-assemble the switch cabinet units and cable harnesses separately if you wish, further improving efficiency and time-savings.  
Both monobloc and modular inserts can be inserted into the Han-Eco® housings, the latter in combination with the Han-Modular® hinged frame, giving you an unparalleled choice of data, signal and power options. Furthermore, the Han-Eco® is entirely compatible with standard metal Han® housings, meaning both variants can be integrated into your production equipment.