Higher-productivity packaging calls for a quicker cobot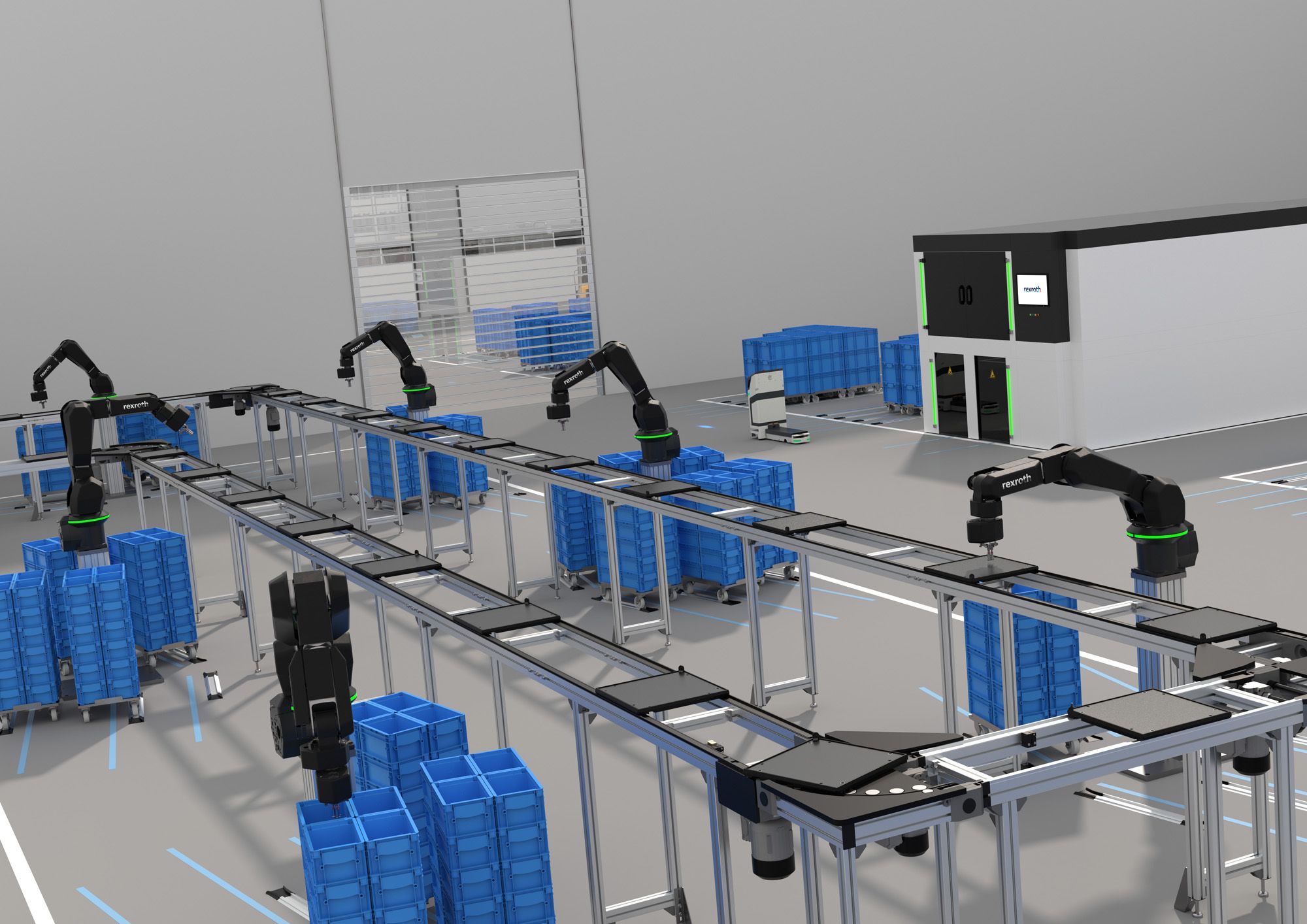 A shortage of labour and the Coronavirus pandemic have, between them, forced manufacturers to review their packaging processes. Steven Morris says high-speed collaborative robots are solving the problem of how to package products with fewer people.
Across all manufacturing industries it is becoming tougher to recruit labour for end-of-line packaging. A difficult situation was exacerbated when the Brexit transition period ended on 31 December, making it harder for EU nationals to work in the UK.
On top of the recruitment crisis, the Coronavirus pandemic requires workers to be spaced further apart. Although the Government's roadmap provides a route out of the lockdown, there are no guarantees that life will return to normal in the summer. Even if it does, new virus variants could force the reintroduction of social distancing
One solution to the packaging problem is dedicated automation, though one thing we have learnt in the last year is the value of flexibility. A more versatile alternative is collaborative robots (cobots) working alongside humans without physical barriers.
Cobot automation has been with us for over a decade, gaining popularity in flexible production, test and packaging applications. Most cobots operate safely by limiting the speed and detecting contact; in the event of a collision, motion is halted quickly to prevent injury. While this approach generally works well, it has serious limitations. Importantly, restricting speed can result in cycle times that are too slow.
Bosch Rexroth has taken a refreshingly different approach to cobot safety, meaning users benefit from cycle times up to three times faster. Furthermore, payload, reach and accuracy are not compromised. Rather than build lightweight cobots to minimise momentum, which can adversely affect stiffness and accuracy, Bosch Rexroth's APAS (automated production assistant) cobots utilise industrial robots from Fanuc and KUKA. Safety is provided by virtue of a unique sensor skin that uses capacitive technology to detect objects within 50 mm. Unlike other cobots, the APAS is contactless and stops before a collision occurs. Once the obstruction has moved out of the way, the APAS restarts automatically, with no need for manual acknowledgement of the fault or the need to issue a reset or restart command.
Because the truly collaborative APAS stops before a collision occurs, it can move faster than other cobots. In addition, people are more accepting of the APAS, and the UKCA or CE marking process is simpler.
While the standard speed is 0.5 m/s or more, a remarkable 6 m/s or even faster can be achieved when the optional vision-based remote area monitoring is specified.
With remote area monitoring, if a person enters a predefined zone, the cobot speed is reduced automatically; if the person gets too close, the cobot stops. Whether it is equipped with remote area monitoring or the sensor skin alone, APAS cobot safety is rated at Performance Level d (Category 3, two-channel safety).
Regarding the robot itself, the Fanuc model has a reach of 911 mm, payload of 7 kg and repeat accuracy of ±0.03 mm, while the KUKA alternative has a 1100 mm reach, 10 kg payload and ±0.01 mm accuracy. With the sensor skin, these industrial robots are transformed into smart systems for human-robot collaboration (HRC).
For lean and agile manufacturers, and those creating a factory of the future, APAS cobots bring huge benefits via their Industry 4.0 capability. Throughput can be monitored in real time, test results accessed instantly, and trends identified early so action can be taken in a timely manner. And, of course, rapid redeployment enables production requirements to be met.
If an application calls for HRC at a fixed location, the APAS assistant inline is installed in a defined position. It can, nevertheless, be relocated and a new work plan created for the next task. Work plans are quick and intuitive to configure, thanks to the teach-in facility and touch-screen control panel.
For applications where cobots must be moved on a regular basis, the APAS assistant mobile is a self-contained cobot and controller mounted on casters for ease of movement. Integrated camera calibration enables automatic compensation for any misalignment relative to the programmed position.
Regardless of the application, fixed or mobile, Bosch Rexroth engineers provide comprehensive support, working alongside the customer to optimise all aspects of the project, including the end effector design.
To find out how an APAS assistant will boost the productivity of your packaging or other collaborative application, go to https://apps.boschrexroth.com/microsites/apas/index.html or arrange a telephone or video call to discuss your project.