07 Apr 2021
HPC CLASSICS CELEBRATE INCREASED PRODUCTIVITY WITH SAFETYKLEEN'S JET100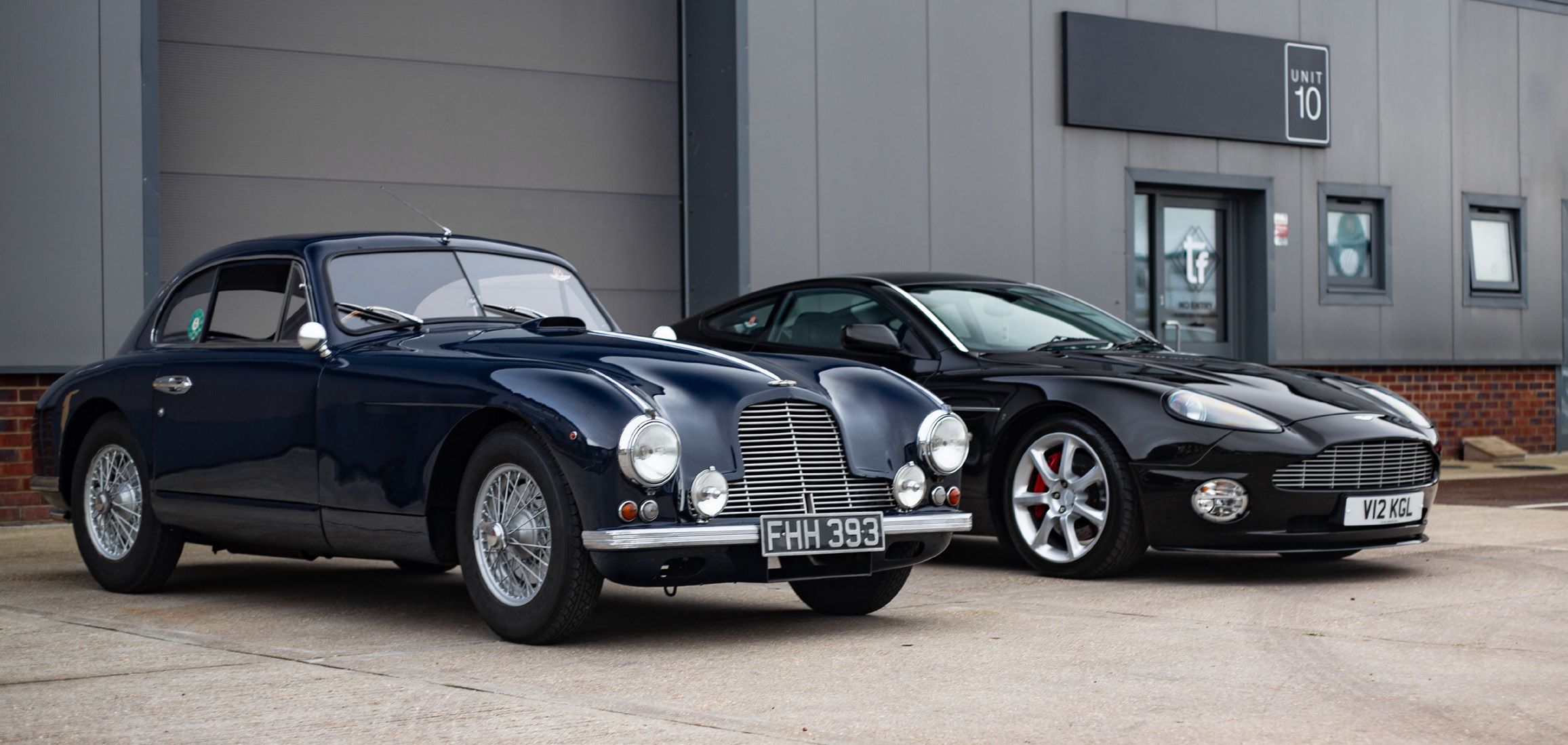 HPC Classics are a classic-car dealership based in East Sussex, born out of a passion for the world of classic cars, sports cars and racing. They combine experience and expertise to deliver a bespoke package of services including classic-car sales, servicing and repairs, full restorations, race-car building, maintenance and track support.

HPC's workshop is where the magic happens. Engine parts, brakes, clutches and other components require proper cleaning, and HPC Classics were using a traditional sink on a drum with a solvent-based chemistry. Using solvent-based cleaning chemistry brings Health & Safety risks for HPC Classics, and disposing of waste was expensive and required lots of paperwork. Additionally, as a sink on a drum isn't an enclosed parts cleaning solution, it created a mess around the workstation on the floor of the workshop. Cleaning that up, plus the maintenance of the solvent tank, took a lot of valuable time, reducing productivity.
As HPC Classics are serving a high-end niche market in the automotive industry, they wanted their brand to reflect the prestige of the cars they sell and service. That's why HPC Classics required a solution that could keep their showroom and workshop in pristine condition.
Based on the existing solution in their workshop, HPC Classics required a parts cleaning solution that is enclosed and doesn't use chemical solvents as a cleaning chemistry. In searching for this perfect solution, HPC Classics found Safetykleen.

Working closely with HPC Classics, Safetykleen gained a good understanding of the parts cleaning requirements, including the components and types of contaminants. The best solution for HPC Classics was Safetykleen's Jet100 machine, combined with a water-based cleaning solution. The Jet100 is a unique, water-based parts cleaning machine that provides dual functionality. It can clean light contaminants from parts, using a brush. In addition, with the lid closed, the Jet100 can remove heavier contaminants using a powerful jet, and do so up to 10 times faster than the old sink on a drum solvent-cleaning solution.

Even given the wide variety of the parts that require cleaning, the Jet100 exceeds the requirements HPC Classics have. The Jet100, despite its dual functionality and powerful cleaning capabilities, has a footprint that is quite like the ousted sink on a drum, and therefore HPC Classics do not have to compromise on available working space in their workshop. As the Jet100 is designed to work with water-based cleaning chemistries, it reduces Health & Safety risks for HPC Classics' workshop staff and it reduces their hazardous waste streams.

More importantly though, with the Jet100 in place, there is no longer any need to clean the workshop floor around the parts-cleaning area after cleaning parts. The Jet100 is fully enclosed and therefore keeps the soils, contaminants and cleaning chemistry inside the machine.
RESULTS, RETURN ON INVESTMENT
Safetykleen installed and commissioned the Jet100 in November 2020 for HPC Classics. Since then, HPC Classics have used it nearly every day to the full satisfaction of all its staff.
Improving productivity
HPC Classics have been able to increase their productivity by more than 10%, simply by being able to shed the post-parts cleaning tasks like cleaning the workshop, cleaning the parts cleaner and all requirements for
disposing of the solvent waste.
Full service model
Safetykleen's full service offer with their Jet100 allows HPC Classics to focus their attention to what is most important to them; servicing and restoring high-end classics for their customers in a pristine workshop.
"It's a great solution for us. The machine cleans better and faster than our
previous sink on a drum solvent cleaner, and because it's self-contained we
don't have to clean our workshop every time we use it."
Miles Hardy, Sales Director for HPC Classics.