29 Mar 2022
Identifying XR Use Cases with Guaranteed ROI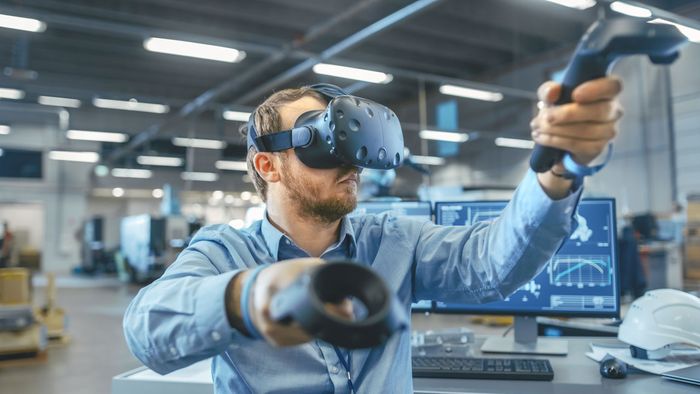 When you're thinking about adopting XR within your organisation, the first and most important step is to identify a clear-cut use case that will provide a tangible return on investment (ROI).
Without this, you will really find yourself struggling to sell your idea to your senior management and executives, and specifically those that will be providing the financial investment towards your innovation.
But before we get into that, let's take a look into how the technology is being used by engineering and manufacturing companies across the world.
How are engineering companies utilising XR?
As the technologies continue to evolve, users of Augmented (AR), Mixed (MR) and Virtual Reality (VR) - collectively known as Extended Reality (XR), are discovering new and more efficient ways to enhance their engineering processes.
Companies are seeing huge reductions in time spent and travel costs, and are using the technologies on a day-to-day basis.
So, where to start?
Identify your use case
Having the intention to introduce AR, MR or VR into your organisation is fine, but the starting point can often be the trickiest hurdle to jump over.
Before you even think about investing in hardware or software, you should be identifying your use case. After that, you should try to understand how to get the most value from it, and which devices and applications you may require.
Look for challenges and pain points
One of the best approaches is to take a look at your current design cycle. If you've already released a product, here are a few questions that you could be asking yourself:
• What challenges were identified?
• Were there any late design changes in a particular area or department?
• Were there any recalls? If so, why?
• Were there limited or out of date physical prototypes?
• Did you not get chance to test enough?
• Was there a lack of communication or collaboration between teams?
Try to look at your business cycle, look at where the challenges lie, and understand the pain points. That's where you'll want to be focusing on utilizing XR because that's where you're going to get the most ROI.
Accepted benefits of XR
For some insight, here are some of the most common benefits that engineering and manufacturing companies are seeing from Augmented, Mixed and Virtual Reality technologies:
Improved inspections – By taking the virtual model and placing it over the physical model, engineers can perform more accurate quality checks by inspecting the tooling and components prior to being shipped. It ensures that the parts are being shipped as they were designed. Some companies have even reduced inspection time by up to 60%.
Reduced travel – By working collaboratively and remotely with colleagues from other locations, engineers can look at a prototype and interrogate it in real time. By simply removing the need to travel (and the costs associated), some companies have seen clear ROIs within months.
De-risking – By seeing your 3D designs in detail, at full scale and in-context, you can be confident that your designs will be going to production as complete as you can possibly make them.
Speed of change – In the majority of cases, there will be a last-minute change to your design, causing delays of weeks or even months. With the ability to simply put on your headset and host a collaborative session, you can get your team together within 10 minutes to iron out the issue.
Here are some useful tools to help understand the value of XR:
AREA ROI Calculator – An easy-to-use tool to understand potential cost savings and other business benefits when deploying AR, MR and/or VR.
https://thearea.org/roi-calculator-tool-2/
Microsoft HoloLens 2 Estimator – Instantly calculate and receive a high-level estimate of the total economic impact of the Microsoft HoloLens 2, including cost savings, productivity hours saved, and more.
https://tools.totaleconomicimpact.com/Go/microsoft/mixed-reality/index.html
Summary
Having a use case with a strong ROI will vastly increase the likelihood of getting your executive buy-in to really kickstart your XR journey. For more advice on the topic, you can listen to the full discussion from our specialists on How to Prepare for Your XR Use Case.
https://www.theorem.com/video/how-to-prepare-for-your-xr-use-case
We at Theorem are here at every step of your journey. If you have a specific use case that you would like to discuss, please get in touch with our team, or request a free demonstration to see your 3D design data in XR.
Request a Theorem-XR demo: https://www.theorem.com/demonstration-request/theorem-xr