11 Apr 2023
Industry 5.0 - Putting people, not processes at the centre of operations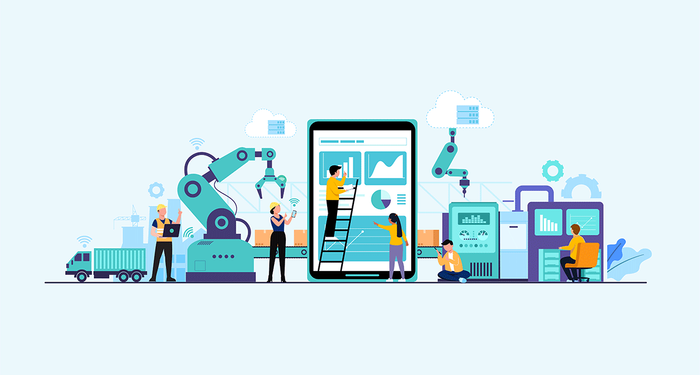 Industry 4.0 is great, but how about evolving to Industry 5.0?
Anyone involved in manufacturing will have heard of Industry 4.0, the powerful concept of bringing smart technologies such as AI, the cloud, workflow automation, wearables and 'real-time' data to manufacturing. At the core of this revolution is the need for greater efficiency, productivity and quality. It's about better collaboration between people, processes and systems, by combining the accuracy and speed of automation with human thinking.
But for most manufacturers it's still just an idea. You've already invested in an ERP system to streamline your operations and have reports to see if you're meeting production targets, but does your current systems show you where all the human bottlenecks are that take up time and resources? How do you ensure that the human element of your smart factory is also working to it's optimum?
Our manufacturing eBook provides the practical steps you need to take to move forward from paper-based processes and unleash the power of the data generated by human operations.
https://www.intoware.com/resources/industry-5-0