16 May 2023
IngPro Ltd: Digital Diagnostic Tool for Manufacturing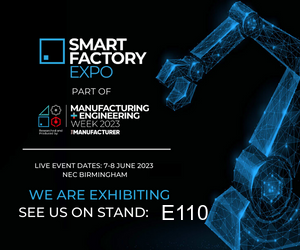 THE OFFICIAL LAUNCH OF THE INGPRO DIGITAL DIAGNOSTIC TOOL FOR MANUFACTURING AT SMART FACTORY 2023
IngPro Ltd is excited to announce the UK launch of its Digital Diagnostic tool for Manufacturing Companies.
The official launch will be at the Smart Factory exhibition, part of the Manufacturing and Engineering show, at the NEC Birmingham on the 7th and 8th June 2023.
The Diagnostic Tool, already used in more than 16 countries, determines where your company is on it's digital journey. It is quick and simple to use and examines five key, digital, criteria
Strategy

Automation

Connectivity

Technology

Data
The diagnostic tool provides a simple score that shows your business's current status in terms of digital implementation. Based on this score, a full report can be developed to give a detailed analysis and help your company plan a route map to digital implementation. The detailed route map typically shows short and long-term opportunities as well as Return on Investment (ROI), allowing the business to focus on where best to invest in digital to meet its overall strategy.
https://www.youtube.com/watch?v=o7_wH2Z2mNE&t=34s