20 Mar 2022
ISO15552 cylinders, series HCR (High Corrosion Resistance)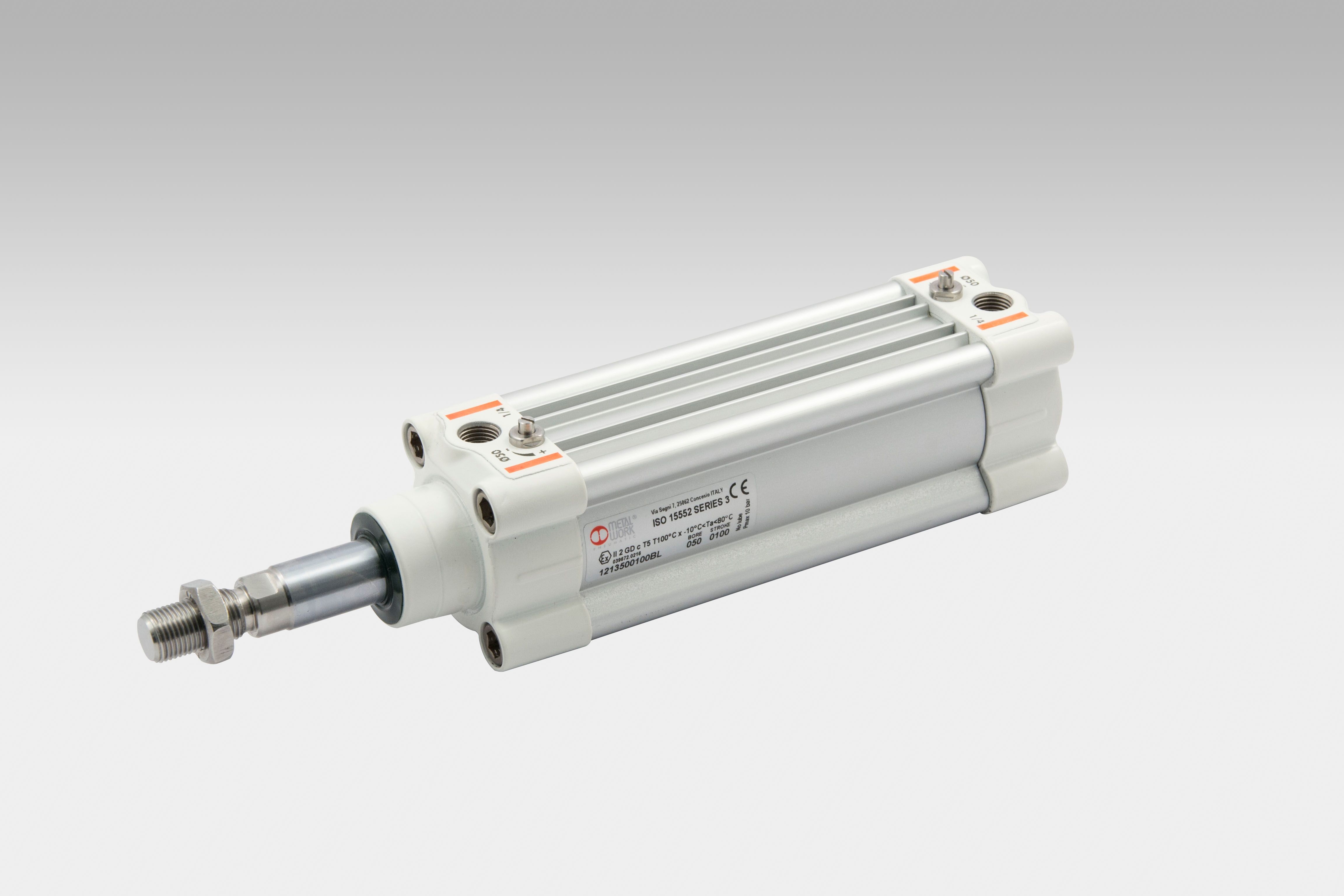 Metal Work pneumatic cylinder solutions.
In some applications, cylinders are exposed to corrosive environments (e.g. the dairy, fruit and vegetable and the food industry), or to substances and washings with aggressive detergents, such as caustic soda, hydrochloric acid and lactic acid.
Under these conditions, the cylinders in the HCR series ensure improved resistance against corrosion, in all acid, alkaline or saline environments.
They are made of special materials and undergo specific treatment. For example, the piston rod, cushion-adjusting pins and other parts are in AISI 316 stainless steel.
The cylinder heads are in pressure die-cast aluminium and undergo three overlapping protective surface treatments.
HCR cylinders can be an interesting alternative to cylinders made entirely of stainless steel as their price rank them in the middle between standard and stainless steel cylinders.