01 Feb 2022
How IXON deals with current industry-challenges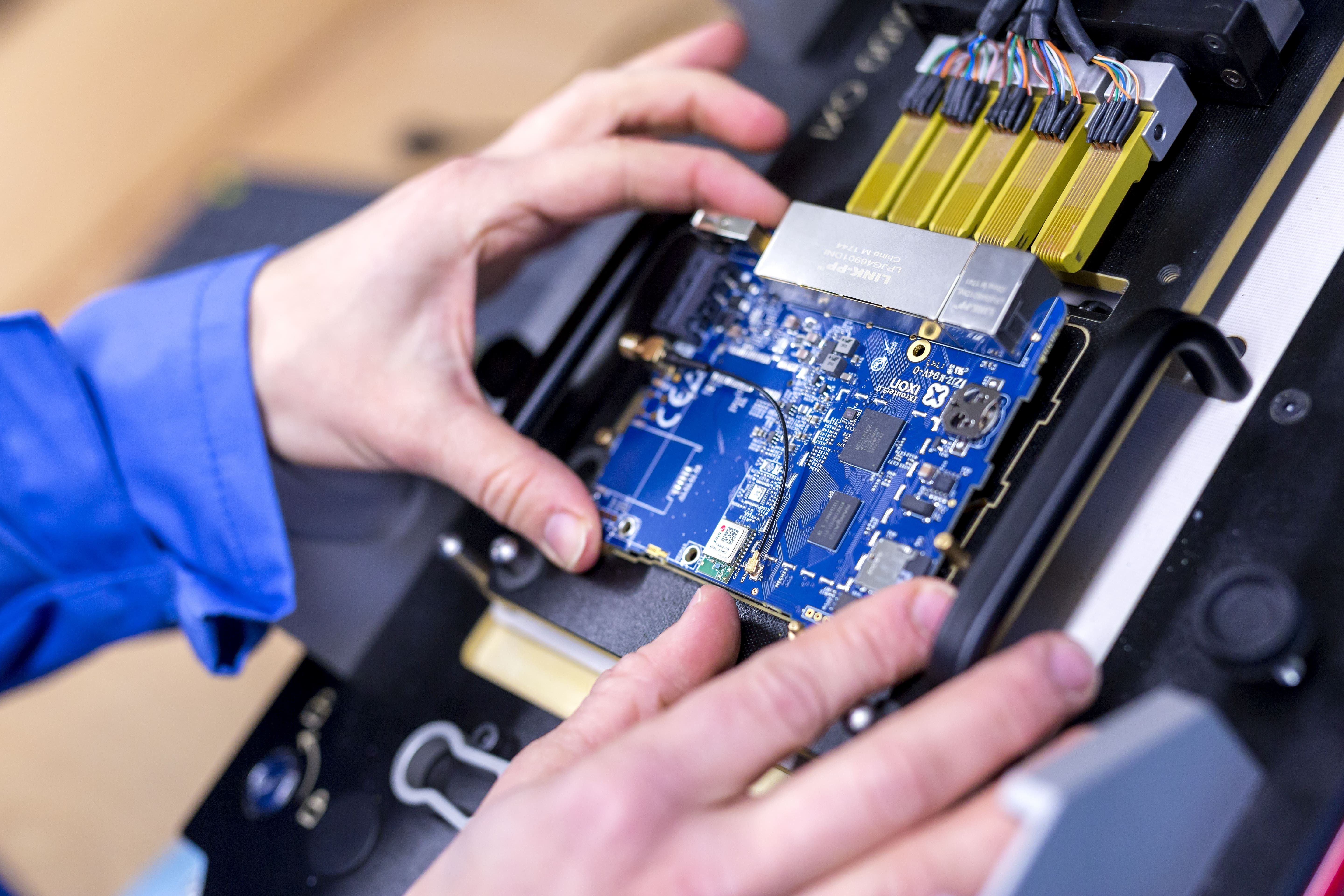 Manufacturing companies don't have it easy. From labour shortages and rapidly changing technologies to rising costs of resources and the global chip crisis. Whether you're manufacturing industrial machines or electronic devices, the challenges we're facing today don't make work any easier. 
As a supplier of an Industrial IoT solution including edge gateways, we also face this reality at IXON. From procurement to production and delivery, every step of the supply chain is managed in-house. We talked with Anika van der Cruijsen, Team Lead Supply Chain, about their daily operations and how the industry-wide challenges are affecting IXON.
Can you explain what the Supply Chain team is involved with on a daily basis?
"We ensure that our customers receive the ordered products in time and with no compromise on quality. We're responsible for all operations related to product distribution: from purchasing and stock management to order processing and delivering the IXrouters on time. We ensure there are enough electronic components and semi-finished products, such as PCBs, in stock so our Production team can do their work. Furthermore, we keep optimising the production and logistics processes, maintain contact with our fulfilment partner, and we help customers with questions about delivery and invoicing.â€'
What exactly does in-house production at IXON entail?
"We receive semi-finished products after they have been assembled externally. We carry out an optical test with our test jig to see if all chips are well assembled, followed by an electrical test to measure whether all voltages are correct. Within the test jig the latest firmware is flashed on the PCB, and a 100% functionality test is performed by an automatic test programme to see if everything works as it should. The assembled PCB is further assembled to the edge gateway, and the edge gateway is provided with the housing, labelling and packaging, making it ready for shipment.â€'
We recently moved headquarters. How did this impact production and our ability to deliver?
"The move is a big step which I'm really excited about. I'm glad that we have more room for expansion, as we now have enough space to double our capacity. Thankfully the move went smoothly. We were well prepared and increased our stock ahead of time, so even with a week of production standstill we managed to deliver all ordered products on time. So our customers weren't impacted at all.â€'
Can you tell us a little bit about the impact of the chip shortage on IXON?
"Not only chips, but all kinds of parts, such as boxes and connectors, are in short supply at the moment. That's put extra pressure on our ability to purchase and manage stock levels, so we can continue delivering orders on time. We have worked out several solutions, like increasing our buffer and planning even further ahead to give us enough time to find solutions when problems arise. We're happy to say that we haven't faced an inability to deliver on time, and our customers have not been impacted. We expect to remain in good shape for the foreseeable future.â€'
And finally, what is your main challenge or project for this year?
"We're constantly working on optimising all our processes. At the moment, the biggest project is to optimise the track & trace process, so we can act quickly when problems arise at any point in the supply chain.â€'