01 Oct 2020
Kronos, PeopleDoc, and Ultimate Software rebrand as UKG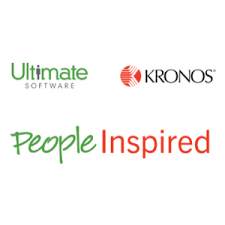 Company launches new brand identity to chart path forward as one of world's largest cloud companies
Drawing from decades of leadership in HCM and workforce management, UKG's products and services drive industry-leading productivity, visibility, and workplace compliance while empowering all employees—salaried, hourly, frontline, office-based, full-time, part-time, and gig. UKG will connect employees to their work and their colleagues, develop strong leaders and teams, provide insights that promote better business outcomes, and help organizations develop people-centered HR programs and effective operations—demonstrating that, when companies focus on caring for their people, they will see more engaged employees that yield positive long-term results.
"We believe when people feel valued, they're empowered to tap into their unique talents for the good of themselves, their company, and their communities. Our love for all things HR and workforce management is matched only by our people-centered culture," said Ain. "Every day, our people do what they do to improve the lives of the millions of people using our solutions. Our new brand represents the people-centric innovation, warmth, and partnership our customers will experience with UKG products and services. Since our purpose is people, feedback from our own employees, customers, and prospects was the biggest driver in the decisions we made about our new brand."
UKG will continue to bring together the best of each company's award-winning solutions—including Workforce Dimensions, Workforce Ready, and UltiPro HCM and HR service delivery solutions—with an unwavering commitment to the employee experience and exceeding customer expectations.