31 Mar 2021
Linkwell Filter Fans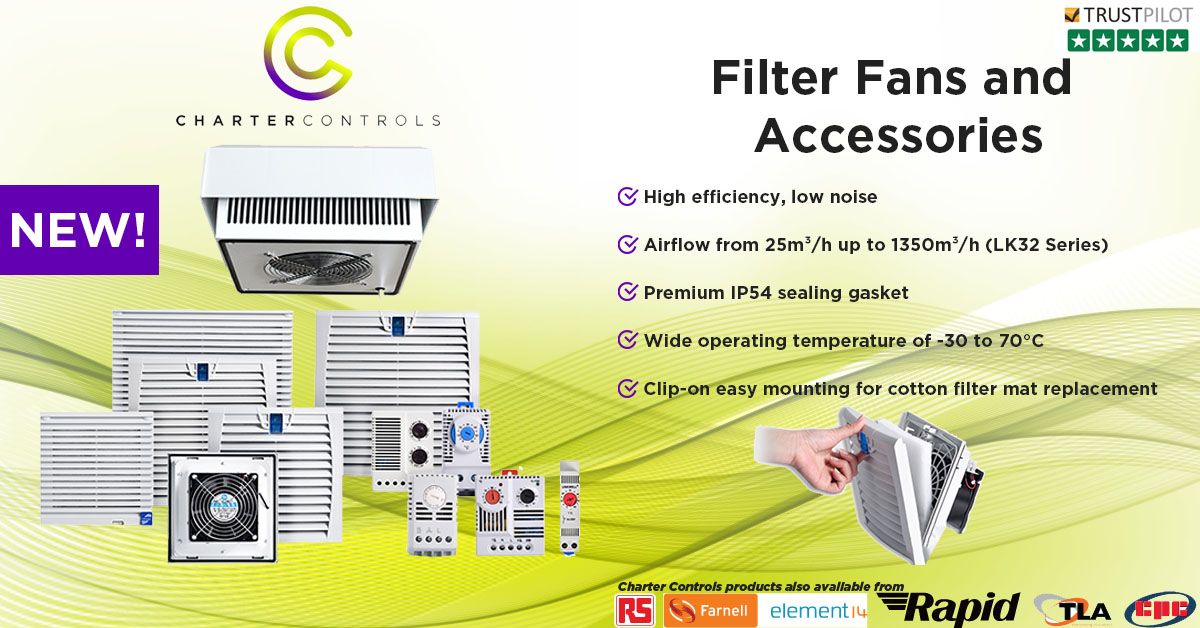 Linkwell Electric, formed in 2010 are committed to manufacturing high quality thermal solutions and accessories for the control panel and automation industry.
Charter Controls have now been given the position of UK Import Agent for the Linkwell brand. Our first introduction from their range is the LK32 series of Control Panel Filter Fans, with their associated accessories including Panel Thermostats.
The LK32 series ranges from the LK3237 which has a bezel size of 116.5×116.5mm and an airflow of 23-35m³/h up to the LK3245 with a bezel size of 323x323mm and an airflow of 1150-1350m³/h.
The LK32 series features a lovely hinging front plate for quick and easy replacement of the cotton filter mat and also has a power on LED so you can see when the panel is cooling.
Other ranges are available.
Also as part of this new introduction, we are stocking the Panel Thermostats and Anti-Condensation Panel Heaters from Linkwell. Our most popular Thermostat is the KNO011 which is normally open DIN rail mounted and all in a 17.5mm housing. It is adjustable from 0-60°C