26 May 2022
Made Smarter Innovation Focus Groups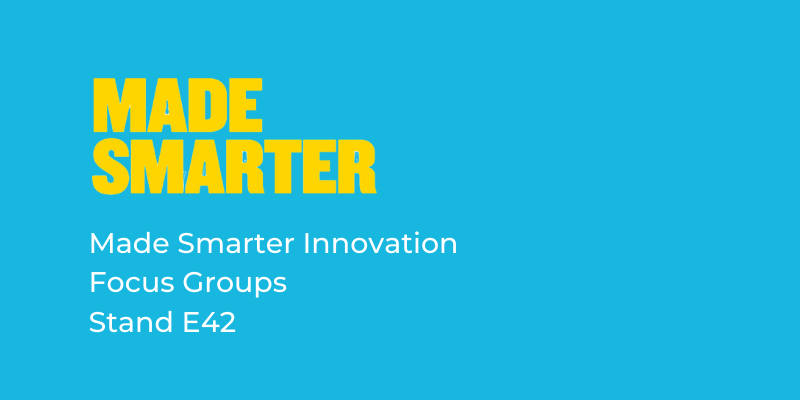 Made Smarter Innovation Focus Groups
Stand E42
Made Smarter Innovation has recently launched 6 Research Centres and 2 Innovation Hubs covering the latest concepts and applied research in digital manufacturing technologies. To help maximise value from these, they are running a series of focus groups.
'
8th June 10.00-10.45 - Sustainability'- How would you like to see Made Smarter approach Sustainable manufacturing? Current status and thoughts.
8th June 14.00-14.45 - Big Data'- How can we unlock supply chain effectiveness through the use of big data, including AI and Machine Learning? What is preventing your company from progressing?
9th June 10.00-10.45 - Materials Supply Chain'- How could materials be more effectively tracked through the supply chain? What business models would be effective in progressing this, including end of life obligations?
9th June 14.00-14.45 - Diversity & Inclusion: Made Smarter has a big drive on D&I. How can Made Smarter work more effectively with companies to maximise the mutual benefit of activities?
'
Spaces are limited ' Contact us to reserve a seat or drop by their stand on the day.
Only 8 seats available per focus group.
Register your interest here
If you would like a more personal chat on how Made Smarter could help your business, 121 sessions are also available.