20 Jul 2021
MADE Smarter partners with Engineering Expo and Manufacturing & Engineering Week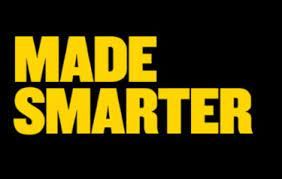 We are pleased to announce Made Smarter will be supporting the launch events in June 2022.
Made Smarter was created to lead the UK's ambitious plans to grow manufacturing through digital technologies, innovation and skills.' The independent review that led to the creation of Made Smarter was commissioned by UK Government and led by Professor Juergen Maier CBE, Co-Chair of Made Smarter UK.
Made Smarter are delighted to be onboard supporting Manufacturing & Engineering Week which celebrates innovations across the sector.
Register your interest in attending the event'
here.
Find out more about exhibiting, speaking or sponsorship opportunities at the event'
here.