18 Oct 2021
Maintec joins live events at M&E Week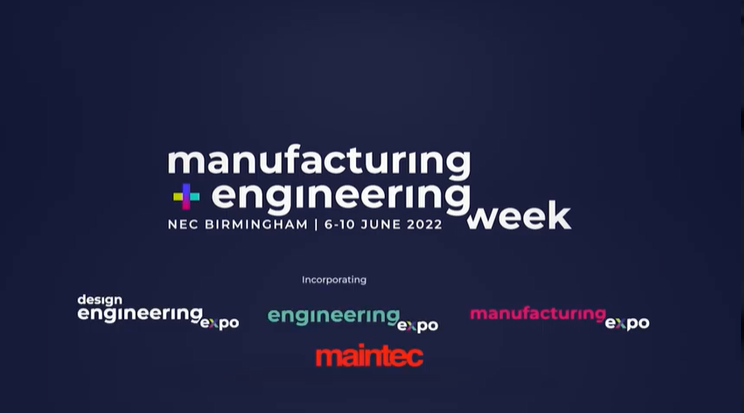 Maintec, the UK's only dedicated exhibition for Industrial, Buildings & Supply Chain Maintenance Engineering, has been rescheduled and will now take place on 8-9 June 2022 as part of an exciting new series of manufacturing and engineering events.
The event was originally set to take place on 3-4 November 2021 at the NEC in Birmingham but following consultation with key stakeholders it will now be part of Manufacturing & Engineering Week 2022 (M&E Week). Running from the 6-10 June 2022, M&E Week features a series of digital and co-located live events, showcasing end-to-end manufacturing and engineering solutions.
Maintec will be one of four live events that form part of M&E Week, including Design Engineering Expo, Engineering Expo and Manufacturing Expo alongside other engineering & manufacturing shows at the same venue on the same days. The co-located shows bring all aspects of manufacturing and engineering together to deliver the widest level of content, best practice and business engagement for the UK's industrial sector. It brings huge added value to attendees and exhibitors, with a visitor registering for one event gaining access across all shows.
Following the announcement, Maintec event director Jos Diamond commented: 'Maintec is the longest standing exhibition dedicated to the maintenance, reliability and asset management industry. Throughout its 40-year history, the event has continued to meet the needs of the maintenance engineer and provides an opportunity to source the very latest technology available on the market. It's important that we keep evolving the event and we feel by moving Maintec to be part of M&E Week, the series of events will offer an even more complete networking, content and product showcase for both exhibitors and delegates.'
Complete event solution
Maintec will be at the heart of this new series of events, which celebrate best in UK engineering excellence and innovation covering all vertical sectors including Aerospace, Automotive, Consumer electronics, Defence, Food and beverage, Medical, Motorsport, Oil & gas, Energy & renewables, Pharmaceutical, Print and packaging, Rail, Space and FMCG. The events will offer access to CPD content and leading suppliers providing information on topics such as the demand on UK production, impacts of Brexit, pandemic recovery, green economy and industry 4.0. ?
M&E Week event director Ed Tranter added: 'Maintenance plays an important part, helping companies maintain their resources, control time and costs to ensure maximum efficiency of the manufacturing process. With Maintec joining M&E Week we can provide a more complete and comprehensive offering for the entire supply chain, ultimately improving processes, optimising asset management and future strategy. Whatever your current design, engineering or manufacturing challenge, this is an incredible opportunity to connect with experts and leave armed with ideas and solutions to apply.'
Register your interest now at'https://www.mandeweek.co.uk/register-your-interest