08 Jun 2022
Many podium places for EMS-GRIVORY at the 2022 Olympics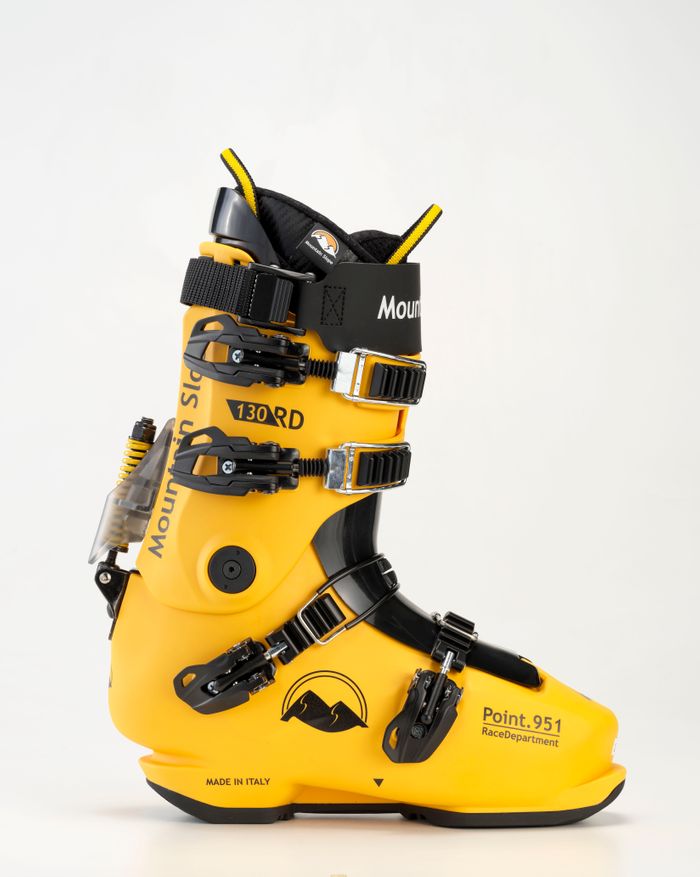 The feet at the Beijing Olympics stand out: In the snowboard parallel slalom, practically all athletes were wearing bright yellow shoes. Five out of six medal winners stood on the podium wearing the same snowboard boots. Behind it is a Swiss innovation! The promising boot is developed by the company Mountain Slope from Val Müstair in the canton of Grisons and the unique material for it is supplied by EMS-GRIVORY.
Only five years ago, Mountain Slope launched the shoe on the market. But the company dominates the alpine disciplines among snowboarders like no other brand. 85 percent of the riders in the World Cup wear the boot.
Where does the great success come from? "The special plastic from EMS-GRIVORY makes the difference," explains CEO Jennifer Ammann. The boot from Val Müstair is a so-called hard boot. In the professional field of alpine snowboarding, a particularly hard shell is needed for high power transmission. The EMS-GRIVORY plastic Grilamid is ideally suited for this purpose. EMS developed the plastic specifically for the company Mountain Slope. "Our boot is as light as a ski touring boot and the stiffness of the plastic does not change, no matter how cold or hot it is," says Ammann.
Currently, the Swiss snowboard boot is a niche product, but sales are increasing rapidly. The snowboard boot made of EMS plastic should soon shine not only on the Olympic podium, but on all ski slopes.