06 Mar 2020
Mechanical Two Position Sensor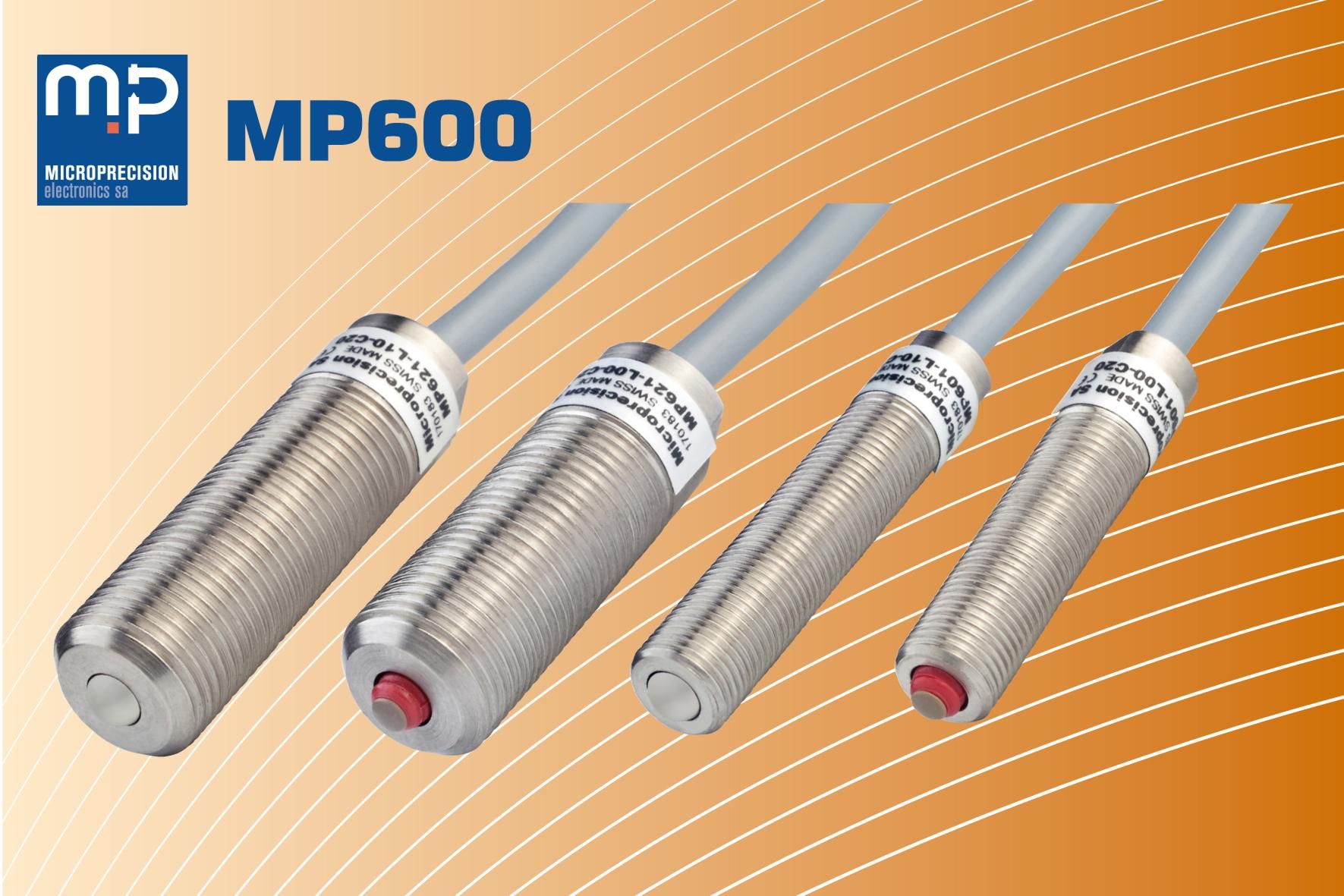 2 Position Precision Sensor
Vouvry, Switzerland – September 2017 - Microprecision is introducing a new product for mechanical position detection. The new MP600 series of mechanical sensors is designed to detect two positions within one single product. The distance between the two positions can be customized to the user's application between 0.3mm and 1.5mm. The fixed NC and NO contacts activate with no measurable hysteresis. Repeatability is better than 5 µm and depending on cable selection, the operational temperature can go from -40°C up to 130°C. The cable termination can be supplied with a M12 connector.
This unique patented  switching mechanism is designed for low voltage applications up to 30 VDC. It is self contained and can easily be inserted in multiple forms and shapes of housings. The IP67 rated standard housing sizes are M8 and M12 with a pin or ball plunger.
Targeted applications are in the automation, process control and OEM industries that require today two switches for position control. The MP600 series solves the time consuming adjustments required because of the hysteresis effect caused by the sensors or snap action switches being used. This is typically  the case for brake applications with air gap and wear control, or high and low limit control in process applications. Because of it size and precision the MP600 can easily be used also for home position detection in any application with xyz movements.
https://youtu.be/Oz9oaD1bULA