08 Oct 2021
MEGADYNE Engineered products announces strategic expansion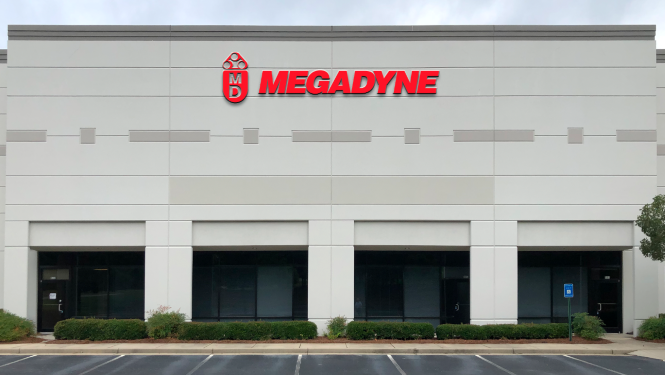 Megadyne, a member of the Ammega Group, announced plans to expand and relocate their US Engineered Belt business from its current location in Cumming GA to Buford GA.
"Market demand for our products and services continues to grow both regionally and globally, requiring us to build a strategy to satisfy current and future demands coming from our OEM and distributor channels in support of the key markets we serveâ€', according to Steve Facetti, Vice President of Marketing, Ammega Americas.
In 2014 Megadyne acquired Belt Corporation of America from its founder Bill Levensalor.  Since, the operation has seen significant revenue growth, process expansion and automation investment leading to the need to expand operations. Megadyne will operate at both its Cumming and Buford locations until a full transition is completed later this year to Buford.
"We need to invest now in order to satisfy our customers need and the projected growth we see in the markets our products are used.  We recognize when our customers succeed, we succeed as well. With our growth projections, additional technology and automated equipment will be added to address customer demand. Our employees are extremely excited to see the business growing and even more excited about moving to enlarged modern facilitiesâ€', according to Zouhir Adlani General Manager of America's Megadyne Engineered Belt business. 
 
Megadyne Engineered Belts are used across a wide array of industries including packaging, medical, hygiene, paper and print, food, glass, material handling, robotics and automation. 
"With business growth along with the Post COVID 19 resurgence of the US economy, the Ammega Group is excited to expand in the US to serve the Americas. We are eager to increase capacity and provide greater technical capability for Engineered Belts. We continue to strive for improvement in our services, excellence in product offering and innovative solutions for our customers, the new Megadyne plant, doubling the current Cumming operation will provide us with the right formula to achieve our goals according to Kyo Oh, U.S. Vice President and General Manager of Power Transmission.
 
This is the third major investment announced in the last few months by Ammega, the parent organization of Megadyne. In May of this year, Ammeraal Beltech, another Ammega company announced plans to create a new synthetic belt manufacturing plant in Buford, GA – manufacturing there is set to begin this Fall.  In June, Ammega announced the expansion and greenfield development of Ammeraal Beltech's uni modular belt and chain business in Reading PA.
Megadyne, Ammeraal Beltech and Jason Industrial are all leaders in their respective areas of power transmission, conveying and fluid power, bringing innovative products and customer solutions to distributor and OEM customers around the world.