17 Jan 2020
MTK+ Bearing Factory (UK) Ltd are at Drives and Controls 2020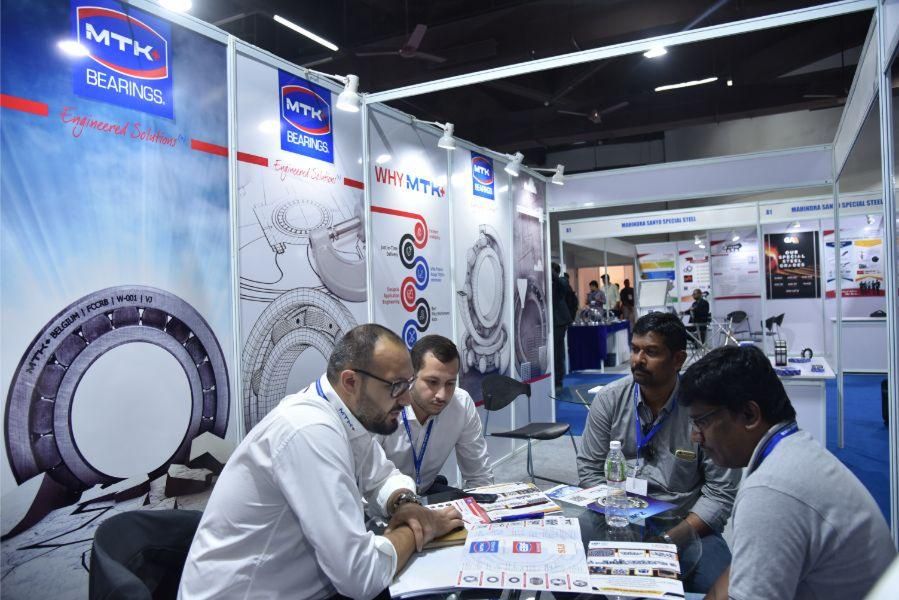 The Preferred Brand of Tomorrow, Today
MTK+ Bearing Factory are proud to announce they will be exhibiting at this years Drives and Controls. The stand will be managed by Director Gokhan Ozcan and Pete Brayshaw, Sales Manager UK & Ireland. On display will be MTK+'s high performance range of ball and roller bearings, as well as a full range of tapered roller bearings, Spherical roller bearings, and many other types and varieties.
This is the first time MTK+ have exhibited in the UK, and follows the investment in having a full time presence in the UK and Ireland. Sales Manager Pete Brayshaw has been instrumental in setting up this tremendous opportunity and says "It's a very exciting time for MTK+ in the UK. With a global presence in excess of 80 Countries, it's important that our customers and potential customers can come along and meet with us, and there's no better opportunity throughout the year than this. We are actively looking to enhance our Authorised Distributor network, whilst also working closely with original equipment manufacturers. Our core strength is the extreme price to performance ratio of our products and huge stock holdings. Back that up with rapid manufacturing capabilities other major manufacturers can only dream about, and MTK+ can bring genuine efficiency and profitability to a customers supply lines"
The scene is set for what will be an exciting exhibition for MTK+ and also for the coming year ahead.
If you require any further information then please do not hesitate to contact MTK+ directly, or by following the various links on the exhibition profile : info@mtk-bearings.com    pete.brayshaw@mtk-bearings.com