10 Feb 2022
Nanoprecise Sci Corp Partners with Idus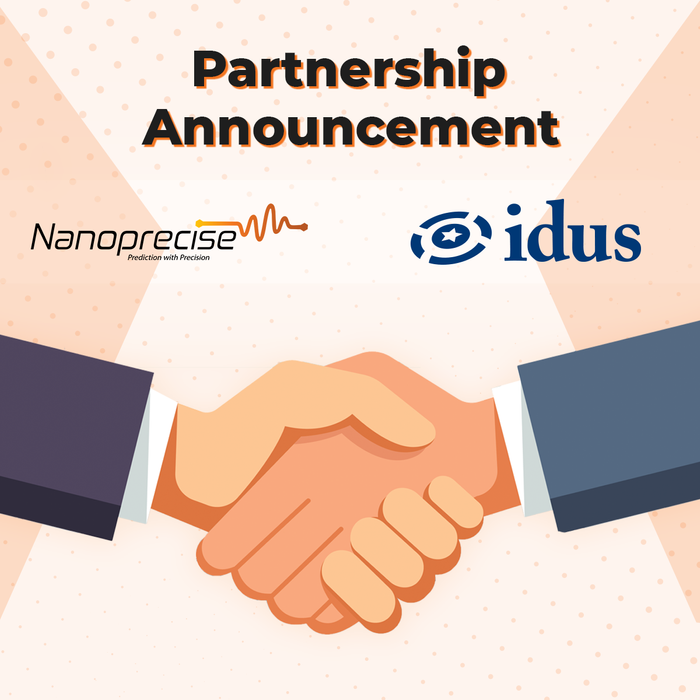 Nanoprecise Sci Corp, an automated end-to-end predictive maintenance solutions provider has announced its new distribution partnership agreement with Idus, a maintenance system & software provider, to cater to the growing demands of the maintenance industry in Scandinavia.
Idus & Nanoprecise Sci Corp aims to enhance the condition monitoring efforts in Scandinavia, by bringing automated end-to-end solutions to customers for enabling their Industry 4.0 journey. The partnership will offer organizations across Scandinavia a more diverse set of tools to improve their operational efficiency.
"The strategic partnership with Nanoprecise enables us to enrich our offerings with, best-in-class wireless sensors, and analytics software for automated AI-based predictive maintenance. Detecting and fixing even small problems before they have a negative impact on production has always been important, and this modern technology will provide new insights earlier and thus reduce costs for maintenance and downtime," says Fredrik Larrson, Executive Vice President, Idus.
"We are pleased to announce this partnership, and will continue to explore new opportunities with Idus in Scandinavia, by helping manufacturers & operators solve complex problems," says Graham Kawulka – Chief Commercial Officer, Nanoprecise Sci Corp.