New 4-20mA Triaxial Transmitter Series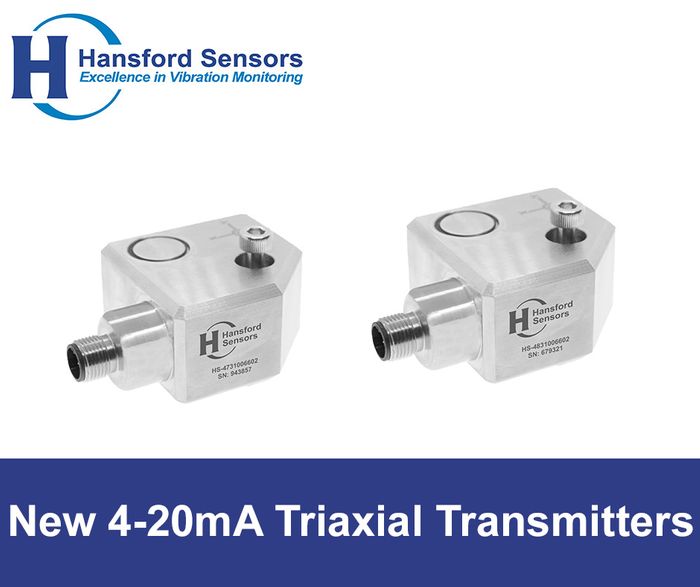 Hansford Sensors have recently designed and developed a range of new triaxial 4-20mA transmitters. The new HS-473 triaxial features 4-20mA velocity output via 8 Pin M12 Connector, and the HS-483 triaxial offers 4-20mA acceleration output.
These transmitters are designed for condition monitoring applications and compatible with existing PLC/SCADA systems or other 4-20mA input modules.
Sealed to a minimum of IP67, the large stainless steel body provides mechanical protection and reliability, with the ability to withstand the harsh industrial environments they can be used in. Triaxial transmitters provide an ideal solution for applications where multi-axis vibration measurement is required.
View the HS-473 and HS-483 triaxial datasheets on our website: www.hansfordsensors.com