05 Jan 2022
NEW BOOTLACE FERRULE CRIMPING TOOL FROM KLAUKE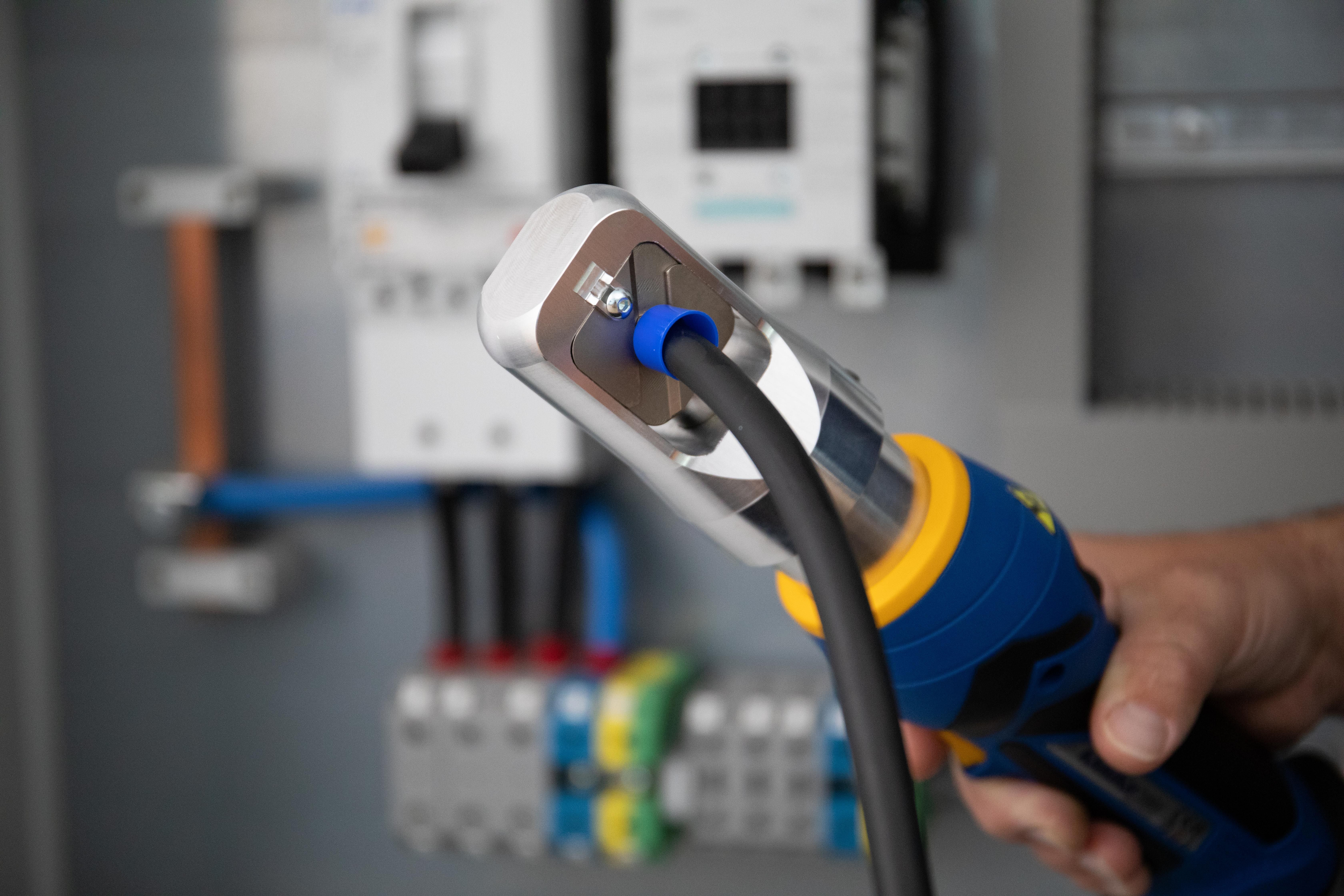 One crimp does the job!
The newly developed battery powered hydraulic crimping tool, EKWF120 ML will simplify your work and simultaneously ensure optimum crimping quality. Using a square-cam mechanism, the EKWF120ML crimps both DIN-compliant wire ferrules as well as insulated wire ferrules. The square mechanism adjusts flexibly to the respective cable end sleeve making the use of interchangeable crimping dies unnecessary. In addition, precision-fit crimping using comb-shaped jaws provides optimised distribution of forces and embeds the conductor in a corrugated shape.
The result is perfect working results over the entire range of wire ferrules shapes and all cross-sections from 6 to 120mm² can be crimped using the EKWF120ML. A wire ferrule length of 32mm only requires one crimping action meaning most wire ferrules can be crimped in the cross-section range in just a single step.
This optimum solution has been developed for overcoming the challenge of crimping the entire range of cables encountered in control cabinet construction and mechanical engineering. The flexible type of crimping using the comb-shaped jaws ensures optimum results even with the use of old cables, providing a uniform solution for a wide range of conductors.