01 Feb 2022
NEW – MGB2 Modular EtherCAT P with FSoE, UK Launch at Drives & Controls 2022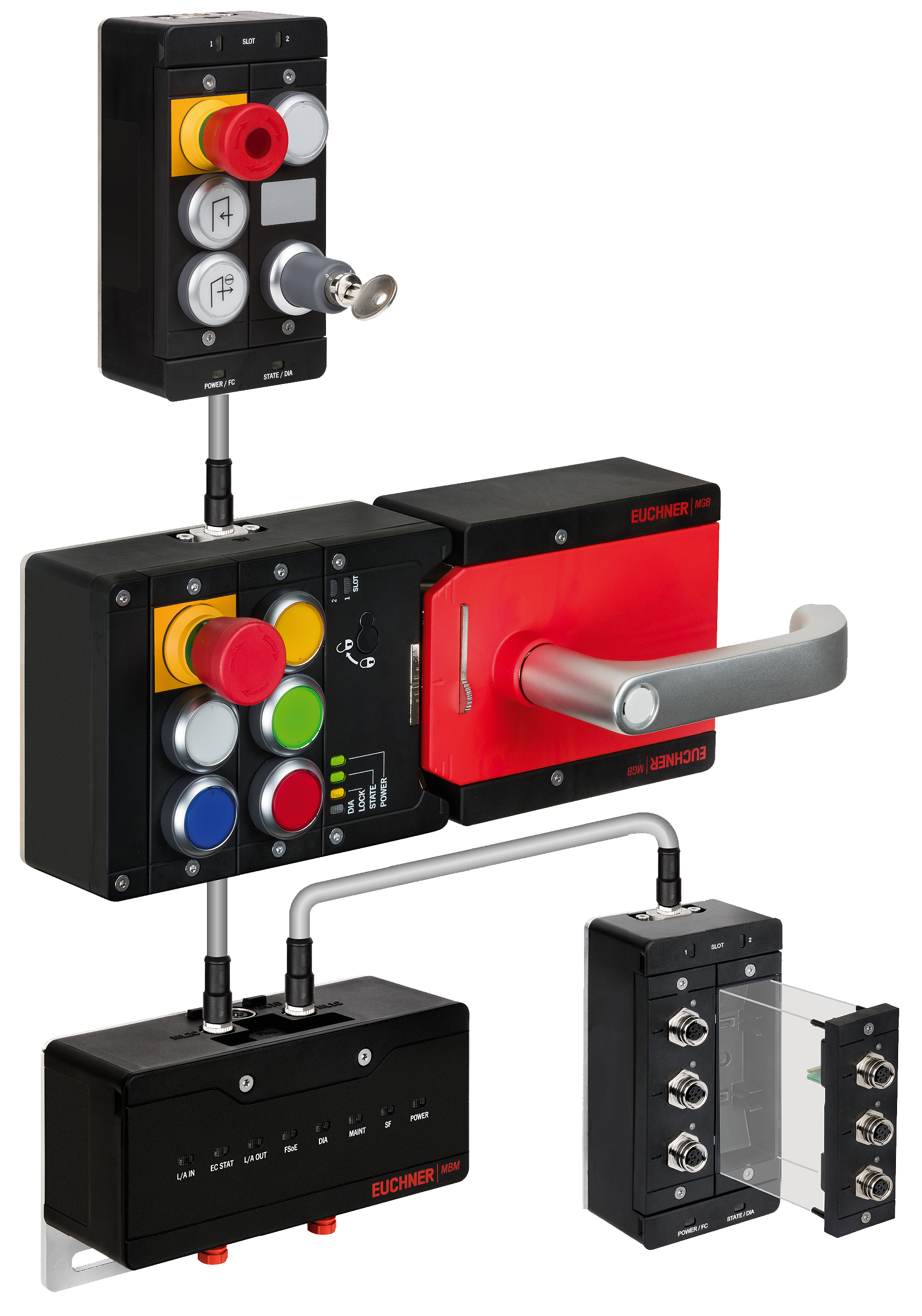 EUCHNER to showcase new MBM bus module for EtherCAT P at Drives & Controls 2022 at the beginning of April.
If there is one area where applications are becoming ever-more complex, it's safety engineering. EUCHNER has not only kept up with this trend with its Multifunctional Gate Box (MGB) safety door system, but has gone a step further by employing modular design to make the MGB2 Modular fully customizable for maximum optimization.
More than providing just safety door protection, the MGB2 Modular system lets you implement numerous additional functions thanks to its modular design with locking modules, extension modules and submodules.
In addition, the brand new MBM bus module is available in a version that connects to EtherCAT P, which means that every single function of the Multifunctional Gate Box 2 (MGB2 Modular) safety door system can also be used with EtherCAT P.
Following on from its market firsts in PROFINET and EtherNet/IP connection, this is another success for EUCHNER, reasserting the company's claim as a pioneer of innovative bus systems.
In this latest system, comprehensive diagnostic functions in the form of EtherCAT messages and the integrated web server provide a fast and detailed overview of the device status. Due to the ease with which parameters can be set, even replacing the system during servicing is a simple matter and takes no more than a few minutes.
Features at a glance:
- EtherCAT P with FSoE
- Gateway for up to 6 MGB2 Modular locking modules or MCM extension modules
- Simple M8, 4-pin for EtherCAT P Connection
- Maximum safety, Category 4/PL e, SIL3