26 Oct 2021
The new PM-50 graphic digital displays from Red Lion present a new generation of panel meters.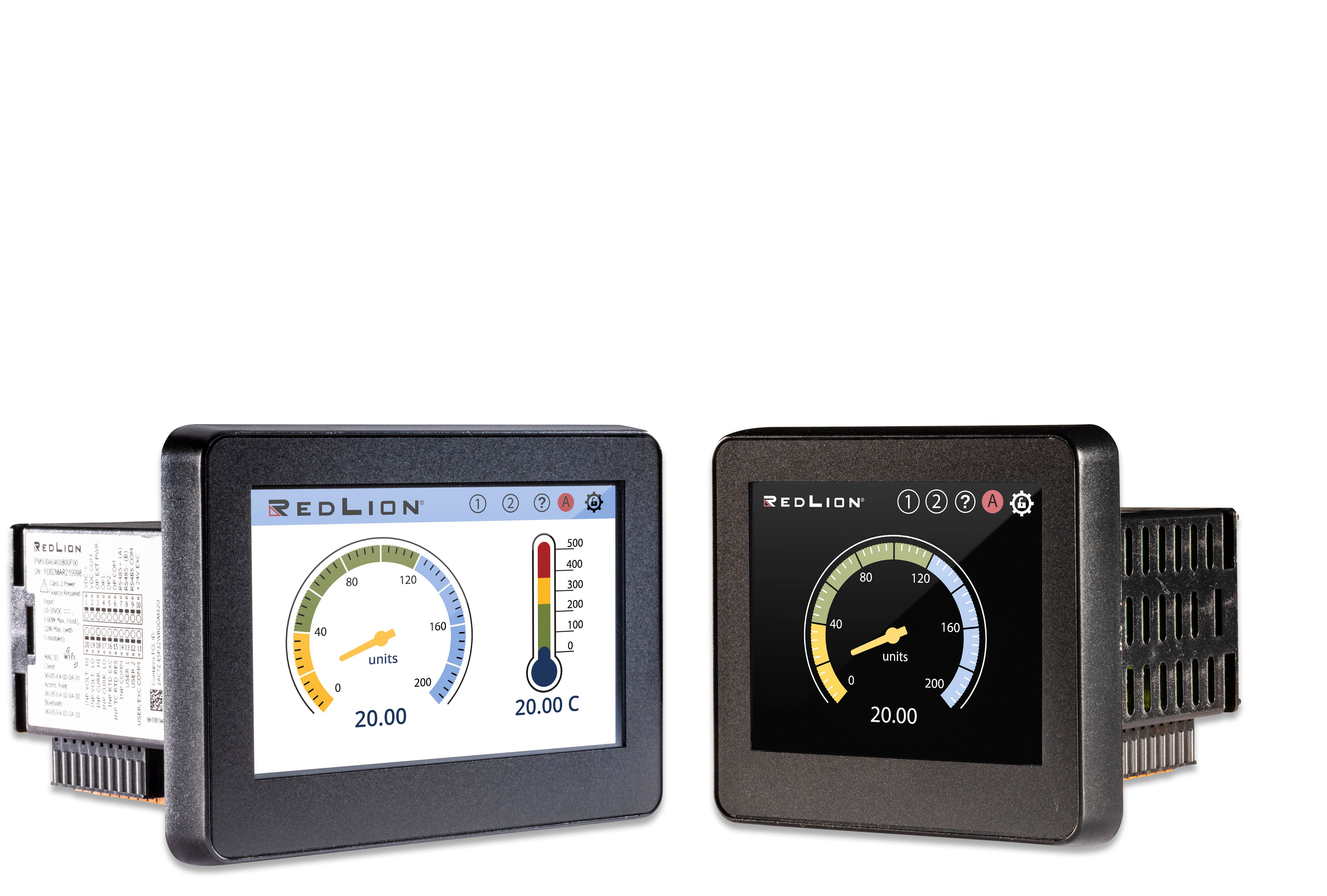 A new generation of graphical panel meters: PM-50
Red Lion introduces the next generation of panel meters with the new PM-50 graphical digital meters. In addition to a graphical touchscreen, they offer instant data transfer via built-in Wi-Fi connectivity, expanding Red Lion's existing award-winning digital display portfolio.

The PM-50 digital displays are available with a 3.5-inch and 4.3-inch display. The full-color touchscreen can display important information on multiple screens,  You can easily switch between relevant displays by "swipeâ€' technology to receive comprehensive operational data for monitoring equipment and production. Visual alerts focus the operator for prompt immediate action, either on the unit itself or via PM-50 app which is available on Google Play or Apple Store.
The PM-50 has built-in Wi-Fi connectivity to remotely access key workflows and process data to create a smarter factory. Optional wired connectivity via Ethernet and Modbus is also available.
Rod Smith, Senior Director, Product Management at Red Lion comments, "Today's manufacturing environment is changing rapidly, there is an increased need for data visibility, connectivity and data capture. With the development of this next generation meter, the Red Lion team is meeting this challenge and enabling manufacturers to take further steps towards creating a smarter factory floor. The PM-50 series, with its innovative graphical displays, offer just that: more efficient processes, improved uptime and lower operating costs."Â 
PM-50 digital displays are easy to install, to program and expand and replace old digital displays with a 1/8 or 1/16 DIN panel cutout. An on-device programming wizard, mobile app or web browser make setup simple and intuitive. Additional features are available with field-installable modules that provide outputs, communications and AC power functions as needed.
To learn more about Red Lion's PM-50 digital graphic displays, please visit www.redlion.net