New vision sensors make light work of inspection and quality control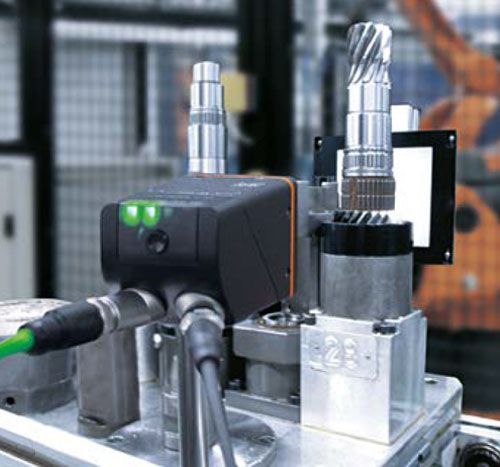 Thanks to user-friendly application software, even inexperienced users can easily and quickly configure ifm's new Dualis 2D vision sensors to perform complex and demanding inspection and recognition tasks. In standard applications, set up can be completed in as little as two minutes, and this versatile sensor is capable of checking patterns, shapes, areas, dimensions, contours and even target contrast, either as individual parameters or in combination.
Typical applications for Dualis 2D vision sensors include detection of missing components in assemblies; identification of malformed threads, missing holes or incorrectly applied adhesive; sensing incorrect product orientation or positioning; and counting the number of items present in the target area. The ifm Vision Assistant application software, supplied as standard with the sensors, incorporates 'wizards' which provide detailed set up guidance for many of these applications, and also offers an advanced mode that allows experienced users to access additional functionality.
Dualis sensors feature integrated illumination and are available in both infrared and RGB-W versions. With the RGB-W versions items can be distinguished by colour, while the built-in polarising filter also makes it possible to detect highly reflective objects easily. To minimise the effect of extraneous light, the sensors incorporate a daylight filter and, in strongly fluctuating light conditions, they can be configured to take up to five images with different exposure times and automatically select the best of these for analysis.
To ensure compatibility with the widest possible range of applications, Dualis 2D vision sensors from ifm electronic can be supplied with standard, wide-angle or telephoto lenses, with all versions available with either Ethernet/IP or PROFINET TCP/IP interfaces.