Next-Generation Air Leak Detector LF10 Uses AI to Deliver Actionable Data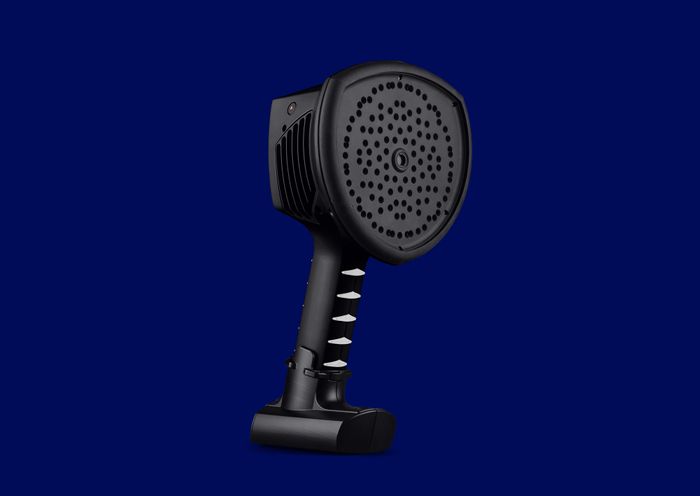 NL Acoustics, a sound-based preventive maintenance solutions provider, is proud to introduce its latest innovation, the LF10 air leak detection camera at the Maintec 2022 exhibition in Birmingham, UK, on June 8th and 9th, 2022. Presented to the exhibition visitors in more detail in a workshop on Wednesday, June 8th, the LF10 is a next-generation smart acoustic camera that delivers a seamless user experience from safe and easy leak detection to actionable data for maintenance and repair plans. The advanced camera is equipped with 124 microphones that provide a wide detection area as well as AI-driven functionalities for the automatic filtering of disturbances common in noisy industrial settings and detecting the distance between the leak and the device.
The Fastest and Most Accurate Solution on the Market
If not detected and fixed on time, air leaks in compressed air systems can lead to severe issues from energy waste to unplanned outages and even safety hazards. They also cause significant financial losses measuring up to hundreds of thousands of dollars per year in a single factory. However, without the right tools, detecting air leaks accurately is far from easy and determining their size and cost is even more difficult. "The LF10 not only locates the air leak, but thanks to its built-in AI functionalities, also estimates leak size and cost instantly and automatically. Combined with our machine learning-powered NL Cloud service, the user receives in-depth analytics and ISO 50001-compliant reports", says Kai Saksela, the CEO and co-founder of NL Acoustics. Considerably faster and more accurate than traditional ultrasonic leak detectors and other conventional methods, the LF10 pinpoints leaks as small as 0.016 l/min. "It is currently the most accurate intelligent ultrasonic solution on the market", Saksela describes.

The LF10 is available through NL Acoustics' global reseller network.