26 Apr 2022
One month free trial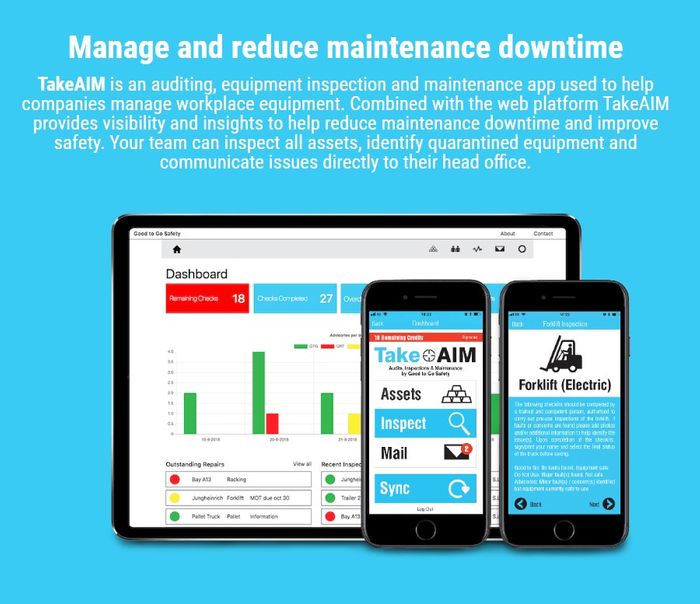 We are pleased to announce that anyone signing up for a free demo on our stand will receive an extended trial period so they can test out the TakeAIM digital inspection system for themsleves after the show.
We always encourage our users to test the TakeAIM app before they invest, by way of giving them a free week's trial. We will be extending the trial period to a month for anyone that signs up during the show, which will give them the chance to give the system a thorough demo with no charge or commitment whatsoever.
Simply pop onto our stand D64 at Maintec and sign up for the extended demo while we also answer any questions you may have.
Find out how easy it is to complete, record and anlayse all of your workplace equipment inspections without the need for a paper trail.
We will also be handing our free QR codes for you to use during your trial to further enhance your experience.