01 Aug 2019
Oriental Motor – manufacturing standard products for your specific needs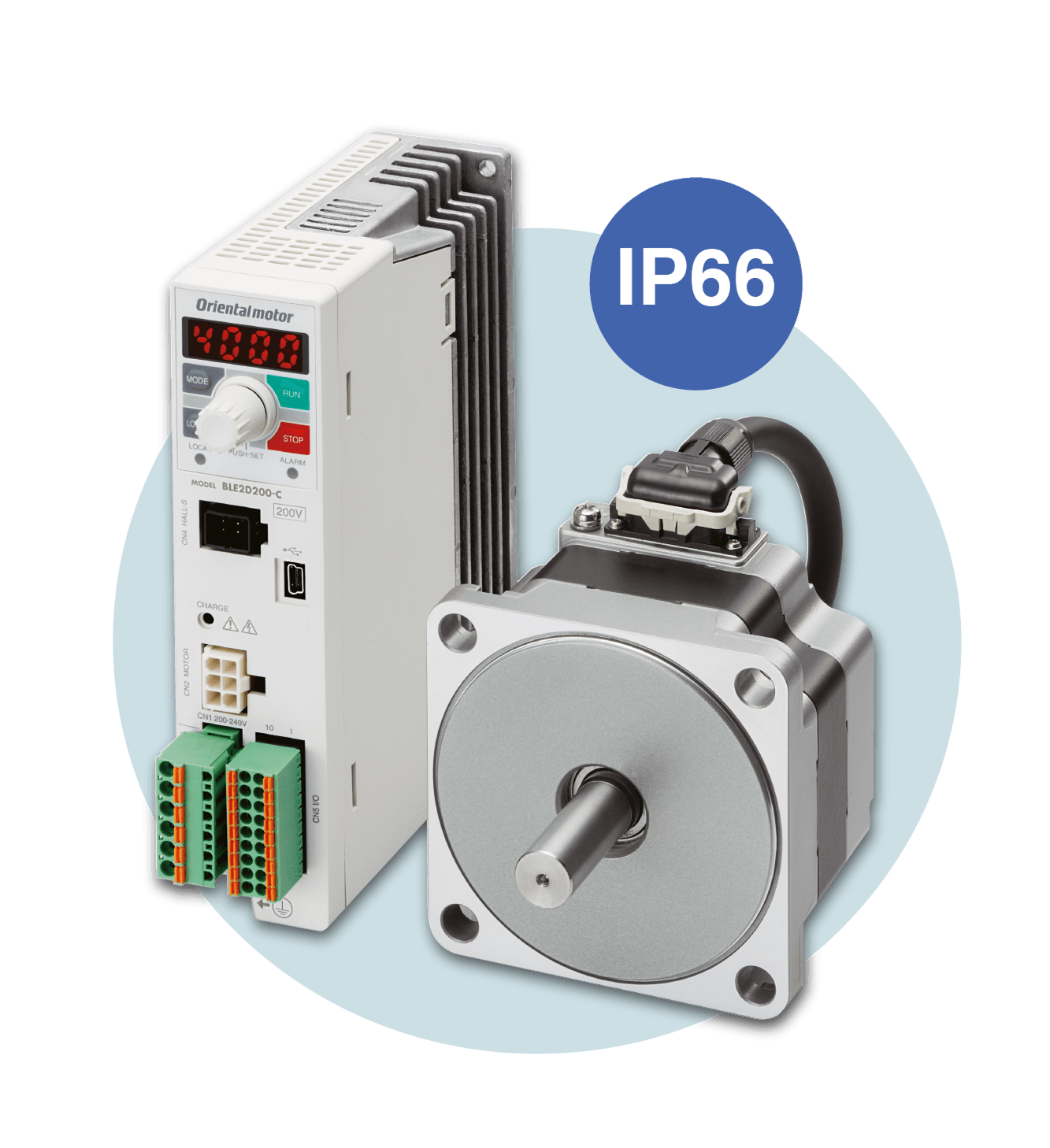 Oriental Motor (UK) Ltd, based in Basingstoke, is the UK subsidiary of the long-established Japanese manufacturer of electric motors. The broad portfolio includes asynchronous motors, brushless DC motors, stepper motors, servomotors, linear motion actuators and fans.
Standard products can provide specific solutions
If the title to this article seems a little contradictory – how can a standard product be made to meet my specific needs? – then we need to look at the founding father's corporate philosophy.
"It is better to sell one unit each to 1000 customers than 1000 units to one customer.â€' The likelihood that each and every customer will have the same requirement that can be satisfied by that one unit is improbable.  Furthermore, it is often the case that a designer struggles with a supplier's "standardâ€' offering because he cannot find just what he needs in that portfolio.
Motor selection service
Oriental Motor have a simple, but very effective solution which is quite unique in the industry.  It provides at no additional cost a selection service whereby the customer will provide details of the application and requirement and the technical team at Oriental Motor will then investigate and offer the most appropriate solution for the requirement from the standard portfolio.
Nowadays electric motor manufacturers are challenged by the increased demand for greater efficiency, reduced energy consumption, lower heat generation all enclosed in more compact units in order to reduce weight/space and energy consumption considerations.
Oriental Motor is ideally placed to meet these challenges as illustrated by the following example.
Compact and efficient solutions for new growing applications
Oriental Motor have been able to gain new customers in the fast-growing and technical demanding AGV (Automatic guided vehicle) market. For this application the range of low-voltage brushless DC motors are ideal.  The Oriental Motor product is very compact and has a wide baseplate with a range of flat gearheads all of which help achiever performance in a space saving envelope. AGV's travel along track guidelines on the shop-floor also must be able to slow down and stop safely should humans be encountered en-route.  The excellent speed stability of the Oriental motor coupled with torque control ensures that the AGV will move smoothly along its route without "wobbleâ€' which may cause cargo to become dislodged whilst at the same time being able to respond safely to obstacles.
Let Oriental Motor rise to the challenge of selecting the most appropriate drive solution for your application.  Contact the engineering team at:
www.oriental-motor.co.uk
info@oriental-motor.co.uk
Tel: 01256 347090