20 Dec 2017
Why PI uses the EtherCAT® Fieldbus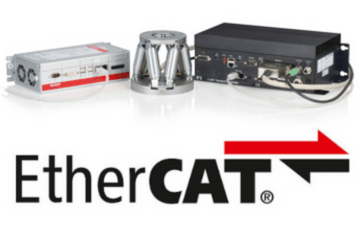 EtherCAT® is an open real-time Ethernet-based fieldbus system. It was originally developed by Beckhoff Automation to drive forward automation in mechanical engineering. The basic requirements included short data refreshing times, low signal delay, and low hardware costs. Today, EtherCAT is becoming more and more popular with control and system engineers. One of the reasons for this is the flexibility of the fieldbus system.
Special platforms make it possible control the entire machine via EtherCAT and at the same time, maintain the highest level of performance and a favourable cost structure. EtherCAT uniqueness quite clearly makes it not only the "engineer's choice" but also PI's choice.
To find out more about the advantages of EtherCAT and the EtherCAT products from PI click on the link:
https://www.physikinstrumente.co.uk/en/technology/controllers-software/ethercat-connectivity-of-pi-products/
We would be very happy to show you how you can use positioning systems from PI via EtherCAT on stand D744 at the Drives & Controls Expo on 10th to 12th of April 2018 at the Birmingham NEC. We are looking forward to your visit!